---
---

STANDARD DELIVERY 5 TO 7 BUSINESS DAYS
EXPRESS DELIVERY 2 TO 3 BUSINESS DAYS
SELECT SHIPPING OPTIONS AT CHECKOUT
---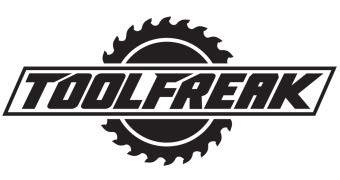 ToolFreak Rip-Out - Offering More Solutions in Eye Protection
If you are looking for a pair of safety glasses to keep your eyes protected then you should keep on reading . We have the coolest and most stylish protective eyewear for you
WOULD YOU LIKE AN ALTERNATIVE TO BULKY GOGGLES? :
The clever design of the Rip-Out provides this , incorporating the sleek look of glasses and the protection of goggles .Making them ultra adaptable
IMPROVE VISION AND CLARITY :
Designed with your best interests at heart , these safety glasses have ANSI Z87 approved impact resistance . No more worries about flimsy eyewear that might fall apart
and offer limited protection . Enjoy LIFETIME GUARANTEED distortion free vision with superior viewing clarity
BETTER FEATURES :
The lens provide a crystal clear panoramic view and the design offers complete protection from all sides .
Forget about them coming loose ,use the detachable headstrap when you are at your most active and keep everything firmly in place.
NO MORE EYE INJURIES :
Protect yourself from flying debris ,dust ,wind and UV rays with ultra comfortable safety glasses that meet and exceed ANSI z87 Standards. Try them on and see for yourself
ANSI z87 Approved EN166 Approved
GUARANTEED SATISFACTION OR YOUR MONEY BACK
When it comes to our protective eyewear, we make a point of using nothing but premium quality materials , as well as state of the art production processes and strict quality control! Our motivation is to provide you with products that you will love . If however you don't feel satisfied with something please get in touch we are happy to help make your experience a positive one!

Keep your eyes safe with the ToolFreak-Rip Out wraparound safety glasses !

In need in a pair of safety glasses that are....

...reliable ?
...built for comfort?
...stylish?
...distortion free?
...and really multipurpose?

ToolFreak proudly present the ultimate safety eyewear . The perfect safety glasses to suit you and remove the worry of eye injuries ! We've got you covered

These safety glasses will not only protect your eyesight but you will look cool doing it ! Try them today and see for yourself !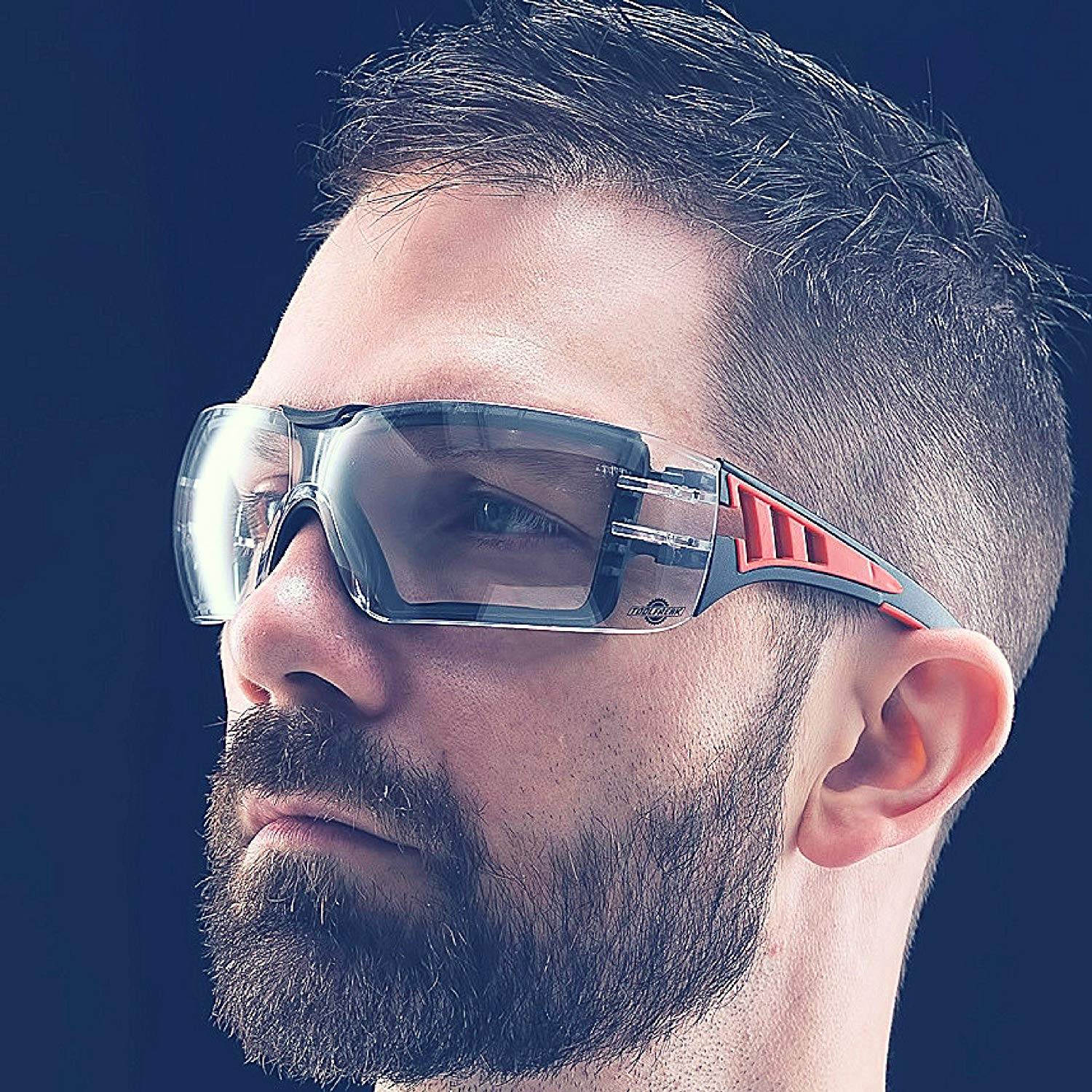 SELECT YOUR WEARING STYLE!
Our safety glasses are meticulously designed to ensure a comy fit all day long. Wear them solo or with the adjustable headband included.It;s all up to you. Forget about glasses coming loose! Minimize slipping accidents. Minimize frustration. Maximize wearing comfort! It's that simple !
PROTECT THE LENSES WHEN THEY ARE NOT ON YOUR FACE
Put your glasses down unprotected is never ideal thats why we've included the microfibre drawstring pouch to keep your equipment safe and prolong its lifetime . Keep your lenses clean by keeping them in your microfibre pouch and maintain perfect vision. Choose to wear with the headstrap or without making you adaptable for all situations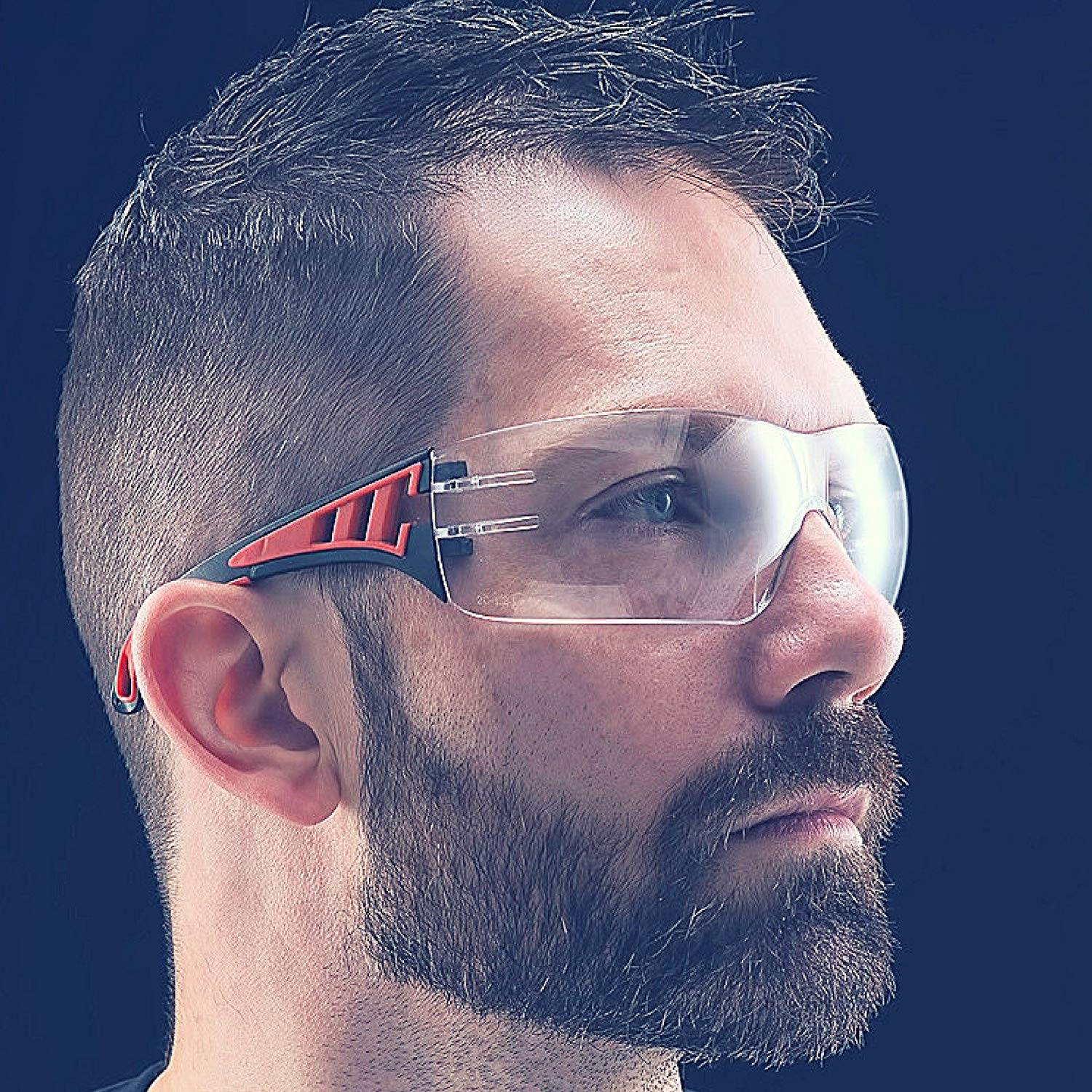 ADAPT THEM TO YOUR NEEDS
Perfect for work , sports and those who love activities . ToolFreak Rip Out safety glasses offer all round wraparound protection and a precise panoramic view. With foam padding to make them perfect for all day comfort wear and improve protection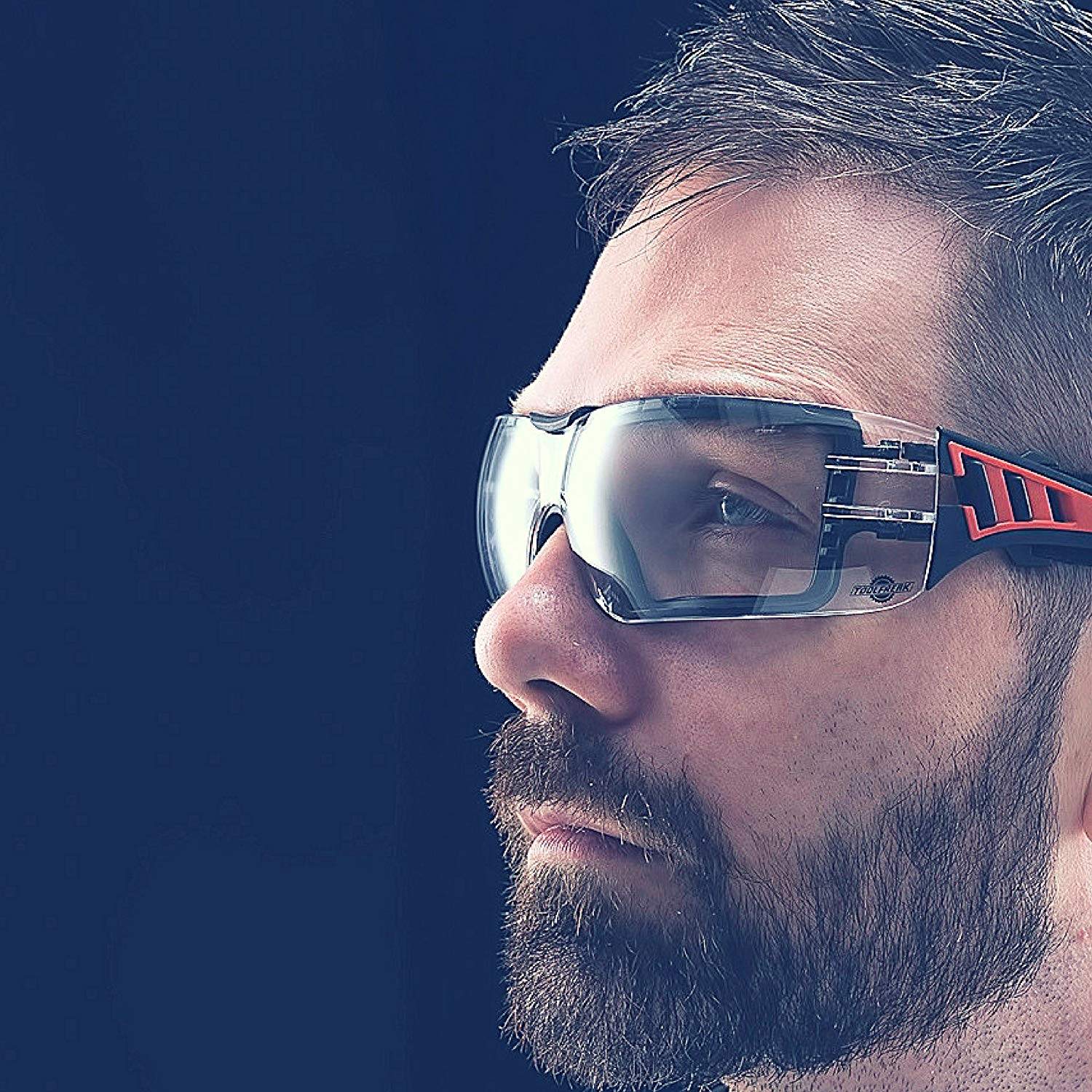 Enhanced Vision–Enhanced Life Quality–Enhanced Comfort!
Destined to please even your most demanding needs these safety glasses have an impact resistant lens and ultra resilient , they are designed to frame your face comfortably and sit snug over your ears for better comfort
The distortion free lens tech enhances your vision from the very first use Put them on and see for yourself
No more ...
...harmful UV rays
...eyesight blurring
...inconvenience
...frustration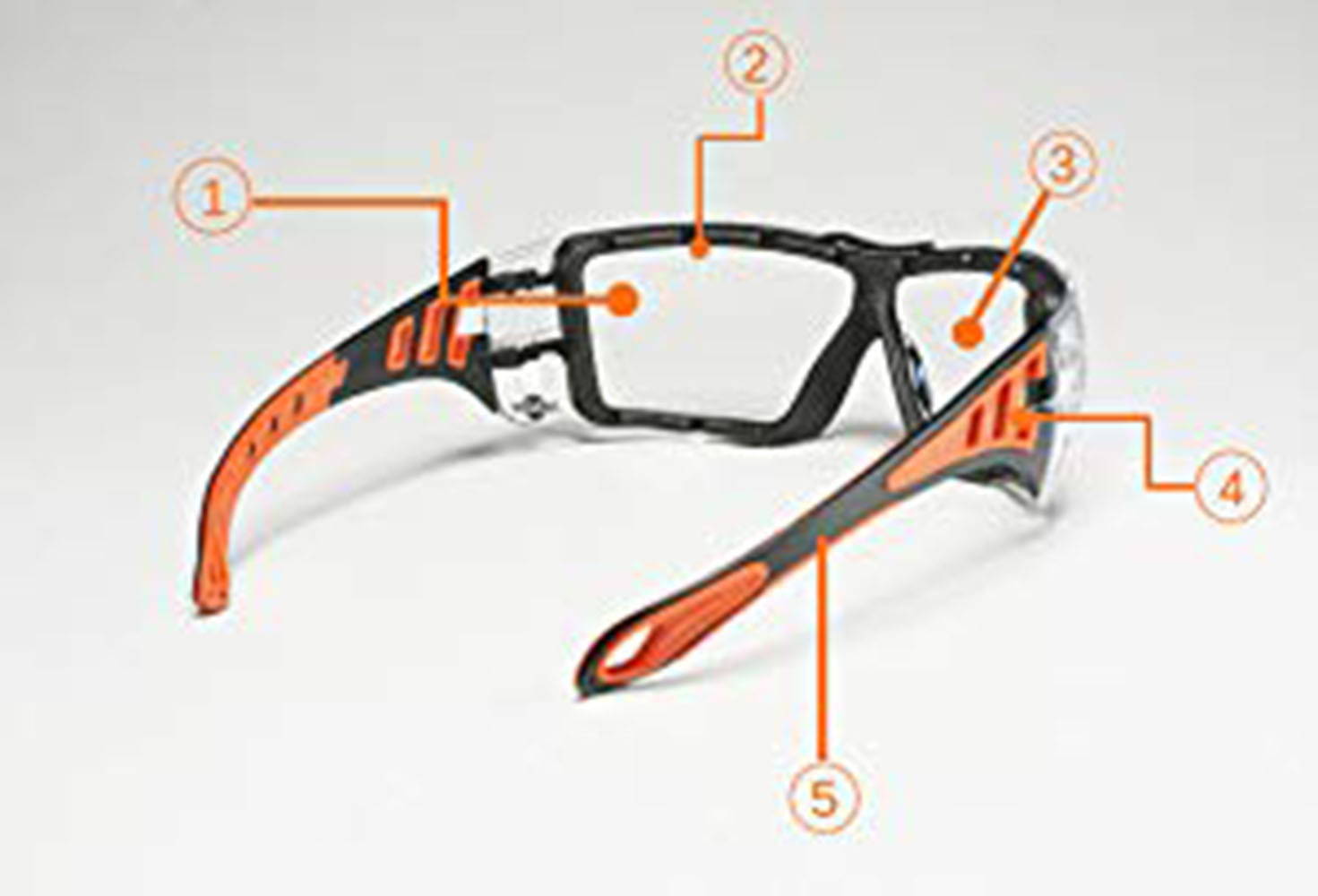 Product Features
1. Clear lens providing you protection against harmful UV rays
2. Foam padding for increased comfort and better protection
3. Impact resistant lenses
4. Detachable locator for removeable headstrap
5. Impact resistant frame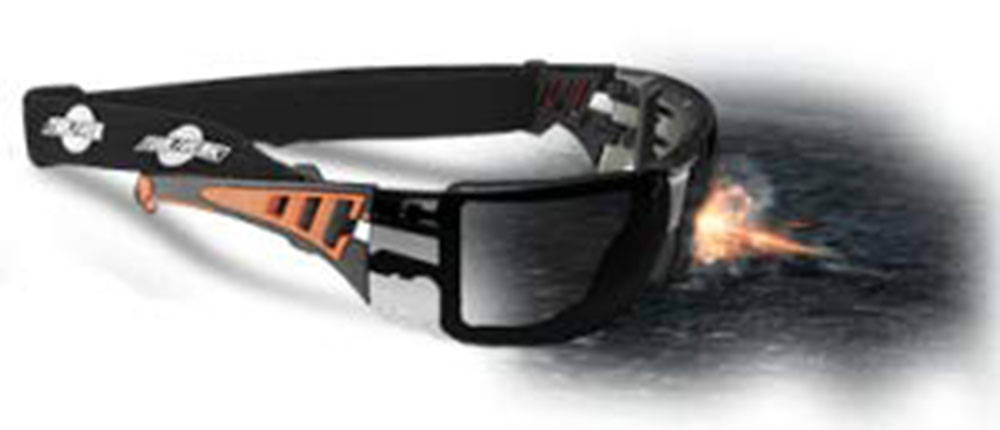 ToolFreak Eyewear Collection
Serious about protecting your eyes right ?

Protect them from UV rays ,debris ,dust ,wind,flying particles and more .

Guard your eyesight and look stylish at the same time
GET SOCIAL WITH US ON INSTAGRAM @TOOLFREAKUSUK