---
---
STANDARD SHIPPING 5 TO 7 BUSINESS DAYS
EXPRESS DELIVERY 2 TO 3 BUSINESS DAYS
PLEASE CHOOSE SHIPPING OPTIONS AT CHECKOUT
---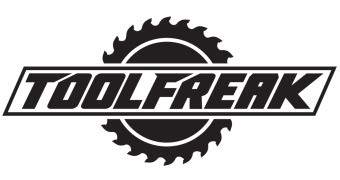 ToolFreak Agent - HIgh Clarity Wraparound Clear Lenses
Forget about tired red eyes , dust and tiny particles harming your eyesight . We've got you covered with these protective glasses ,
you can now keep your eyes safe with a stylish shield RATED TO ANSI Z87+ . Protecting your eyes whilst looking cool has never been that easy before
PROMOTE BETTER VISIBILITY
Do not compromise with anything else other than LIFETIME GUARANTEED DISTORTION FREE LENSES when it comes to your sports style safety glasses
IMPROVE YOUR LOOK
Had enough of those same old safety glasses and looking for a cool pair? If so you should keep on reading ,
with our Agent sports style glasses ,not only will they protect your eyes they will keep you looking sharp!
ADJUST THEM TO YOUR NEEDS
Developed to ensure premium Impact and UV protection with unparralleled comfort for all day wear .
The frame is cleverley designed with anti-slip ear rests and a strategic shape that will keep them in place when you are at your most active
DISCOVER THERE MANY USES
Put these lightweight safety glasses on and enjoy any activity that comes to mind . From working, sports,running, biking to industrial craft , construction and more
INCLUDES +++FULL ACCESSORY SET WORTH $16.99
Need an even more of a secure fit when your at your most active? No problem we've included our 'EASY ADJUST NECKCORD'
Never anywhere to put your glasses down safely ? We've included the ToolFreak zippable hard case and lens cleaning cloth
EXTREMELY VERSATILE ! DARE TO BELIEVE IT?
Our protective eyewear collection is lightweight , compact and extremely multipurpose . Put them on and explore there many uses starting from today
Its only throughly developing , testing and using the equipment ourselves that we recommend it to you .
Our years of experience coupled with our expertise will help you find the right eyewear everytime .
Our aim is to create the best products with an even greater value for our customers , as we are poised to become the most trustworthy brand in our domain .
Not only do our products offer style and performance , they are also backed up with real ANSI z87+ Rated protection after going through strict testing
at the worlds leading labarotries .
ANSI Z87+ Rated
EN166F Rated

Keep your eyes safe with the ToolFreak safety eyewear collection

In need of a pair of safety glasses that ...

...give you a cool look?
...improve vision with panoramic views?
...are comfortable fit for all day comfort wear?
...are reliable?
...offer better protection?

ToolFreak proudly present the Agent safety glasses from the ultimate safety eyewear collection. The perfect safety glasses to keep your eyes protected and worry no more about eye injuries !

Recommended for work, sports and those who love activities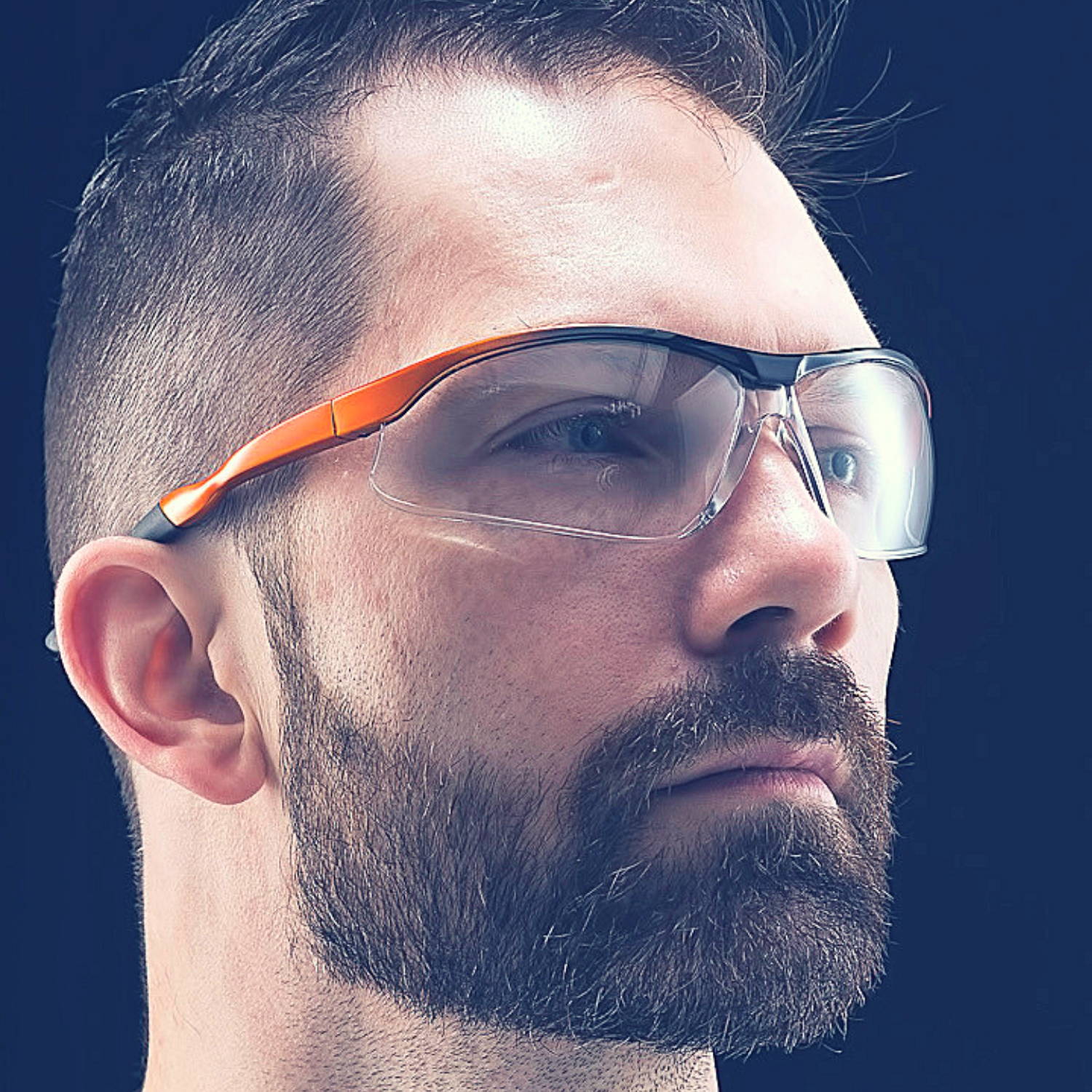 ENHANCE VISION-ENHANCE COMFORT
If your searching for clever, stylish yet practical eye protection . Choose ToolFreak Agent safety glasses . Destined to please if your most demanding needs.
SECURE YOUR FIT !
Our safety glasses are designed to ensure a comfy fit . Wear them solo or if you doing something with alot of movement, you can attach the neck cord that has easy adjustment to make even more of a secure fit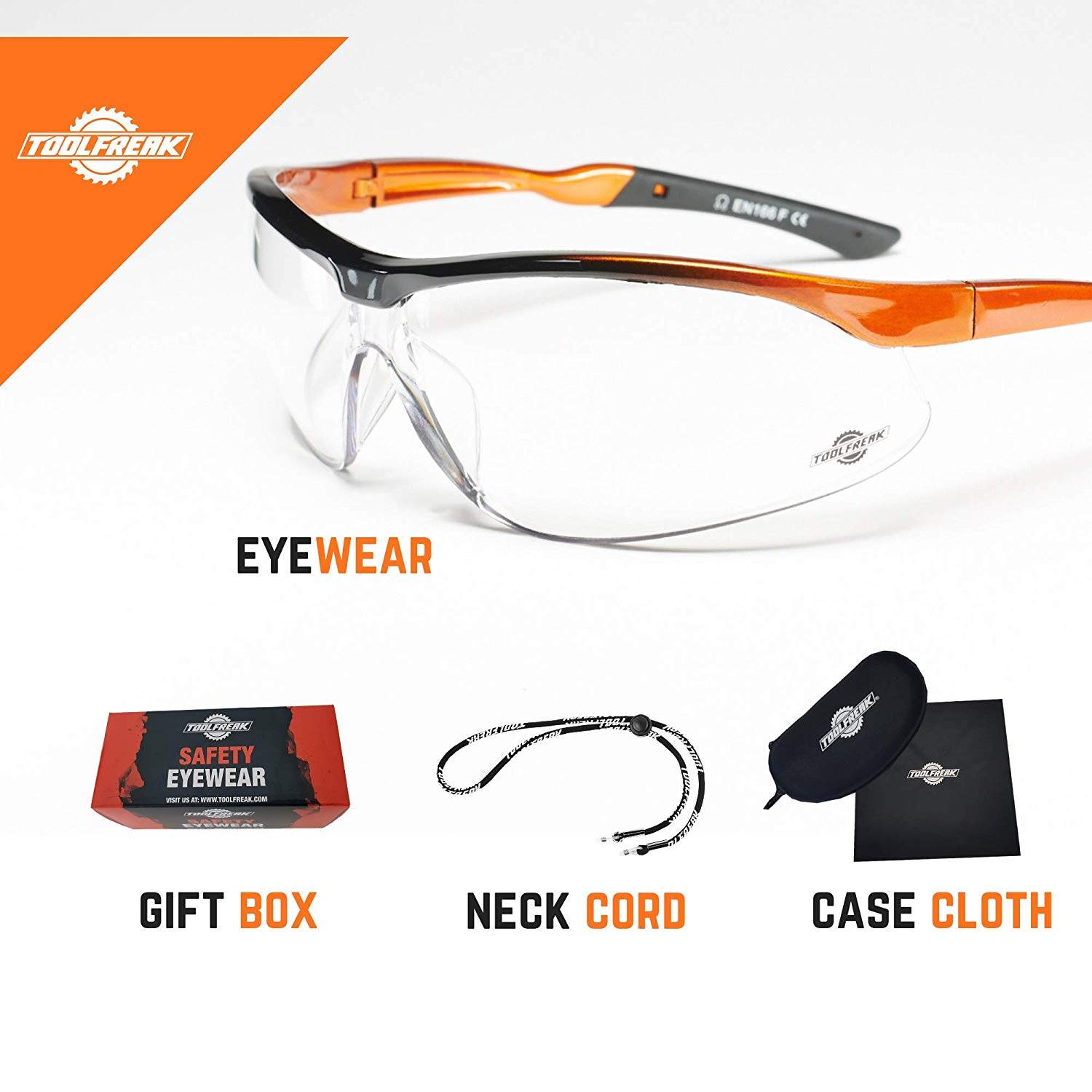 KEEP THEM SAFE
Putting your safety glasses down uncovered is never ideal . Thats why we've included the zippable hard case for better storage and lens cleaning cloth to maintain perfect vision
Product Features
1. Impact resistant lens with krystal clear vision

2. Soft ear rests for for comfort and improved grip

3. Curved frame for a better fit and protection

4. Sports infused impact resistant frame improves style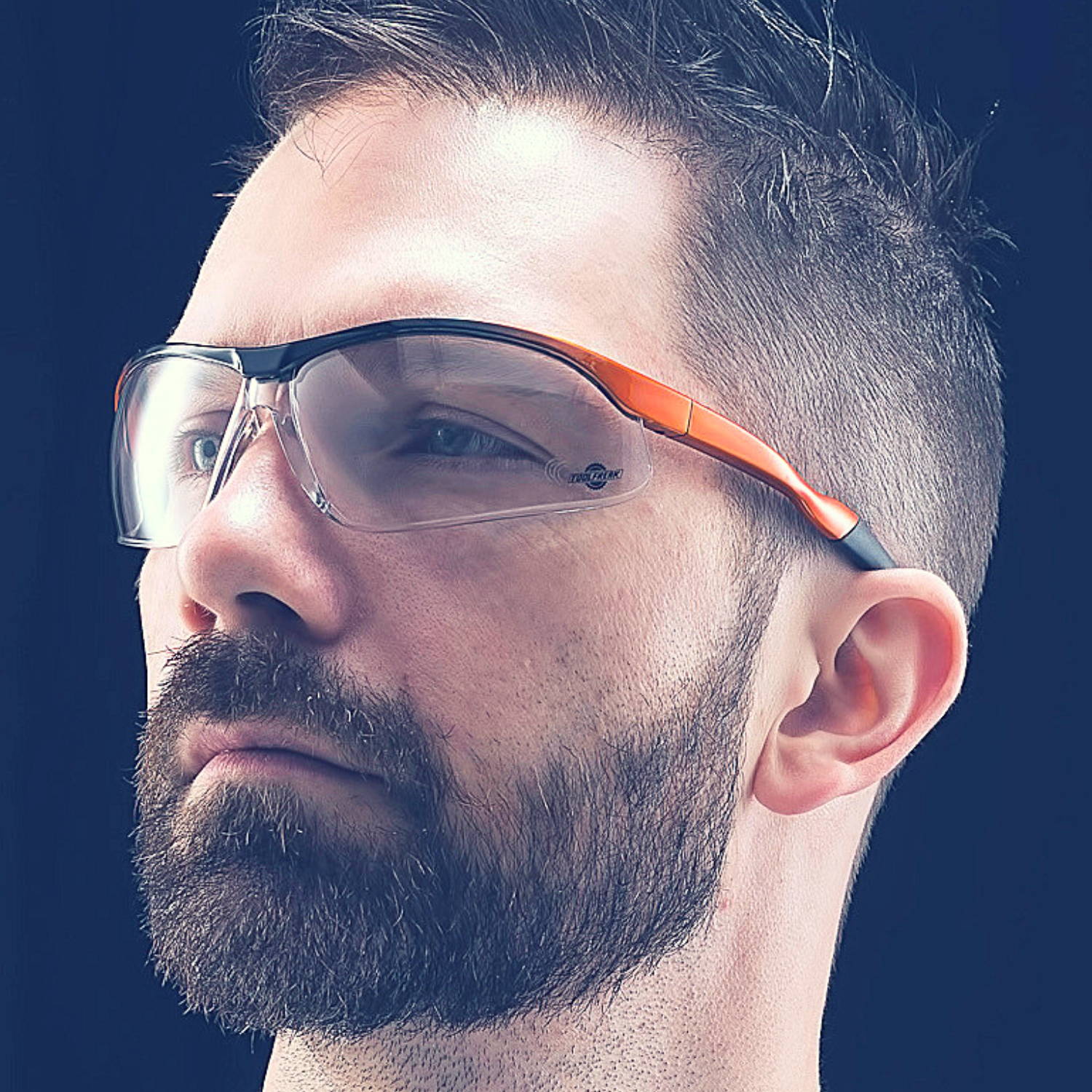 Worrying about flying particles, dust and debris ?
Then these safety glassses shouldn't be missing from your side.

Using the latest technology in protection there designed to guard your eyesight and look stylish at the same time . Put them on and see for yourself!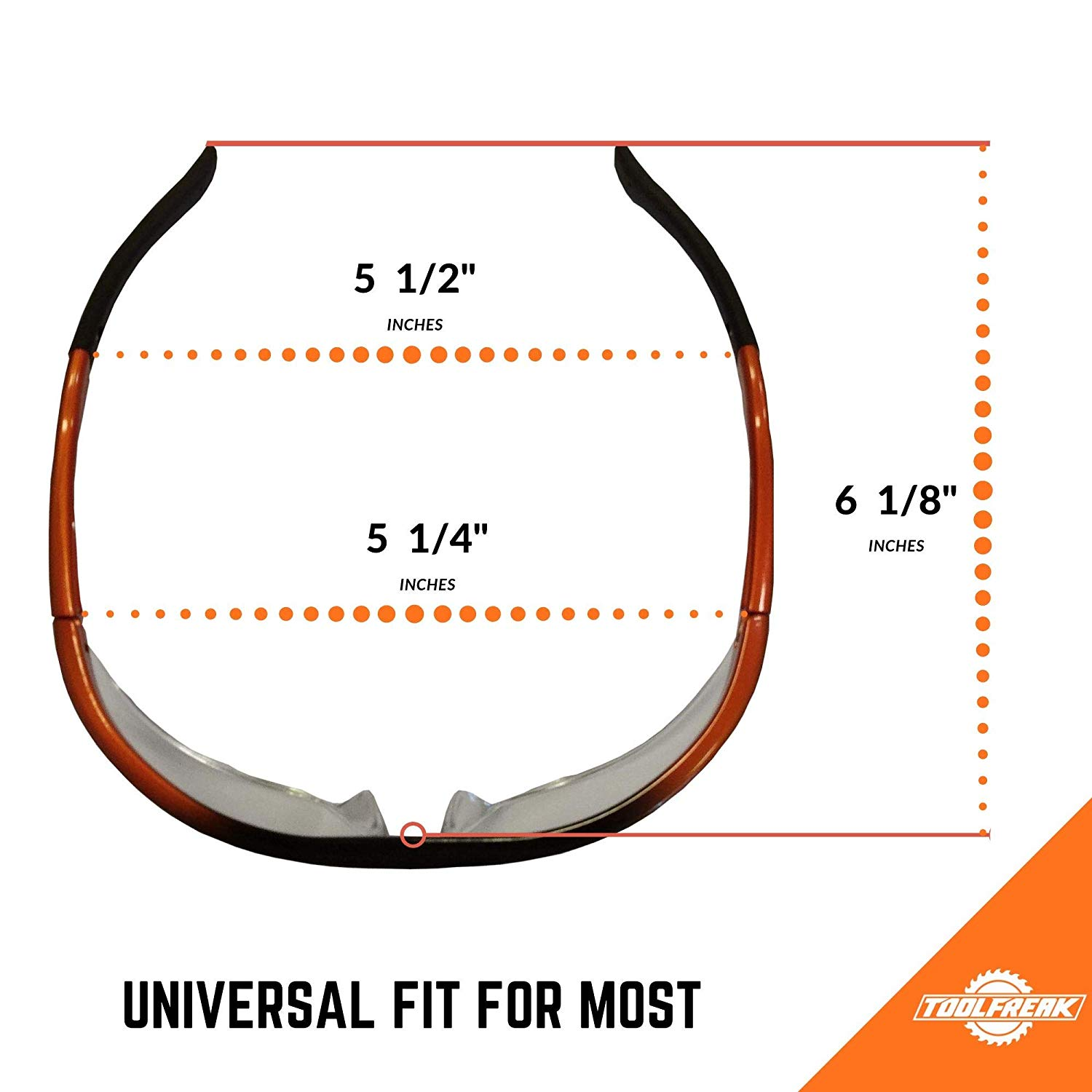 Extremely Versatile! Dare To Believe It?
Our safety eyewear collection is lightweight , compact and extremely multipurpose . Explore there many uses , starting from today !
GET SOCIAL WITH US JOIN US ON INSTAGRAM @TOOLFREAKUSUK