---
---

STANDARD DELIVERY 5 TO 7 BUSINESS DAYS
EXPRESS DELIVERY 2 TO 3 BUSINESS DAYS
SELECT SHIPPING OPTIONS AT CHECKOUT
---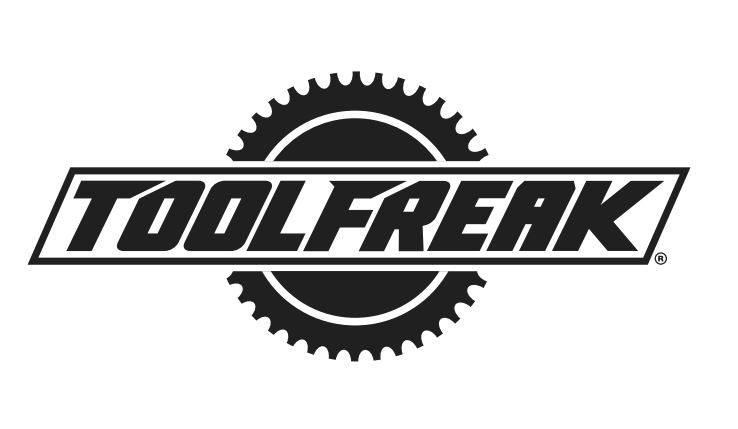 ToolFreak Reevo Premium Safety Glasses for Work & Sport with HD Yellow Lens
Features
Anti Glare HD Yellows that filters out blue light and improves contrat and clarity in dull conditions

UV and Impact Protection

Padded Brow to Cushion Kickback

Advanced safety ratings to ANSI z87+
Premium Accessory Set
Premium Zippable Hard Case and Lens Cloth

Water Repellent Self Closing Pouch

Adjustable Neck Cord to Secure Your Fit

IMPROVE PERFORMANCE IN DULL & LOW LIGHT CONDITIONS WITH REEVO HD YELLOW LENS
Would you like to enhance your vision in hazy and dull light conditions? Our special edition reevos will sharpen your vision by filtering out blue light from your field of vision. As blue light creates a hazy aura that is intestified by vapor in the air, our yellow lens will remove this dilemna and allow you to see brighter and more cleaner.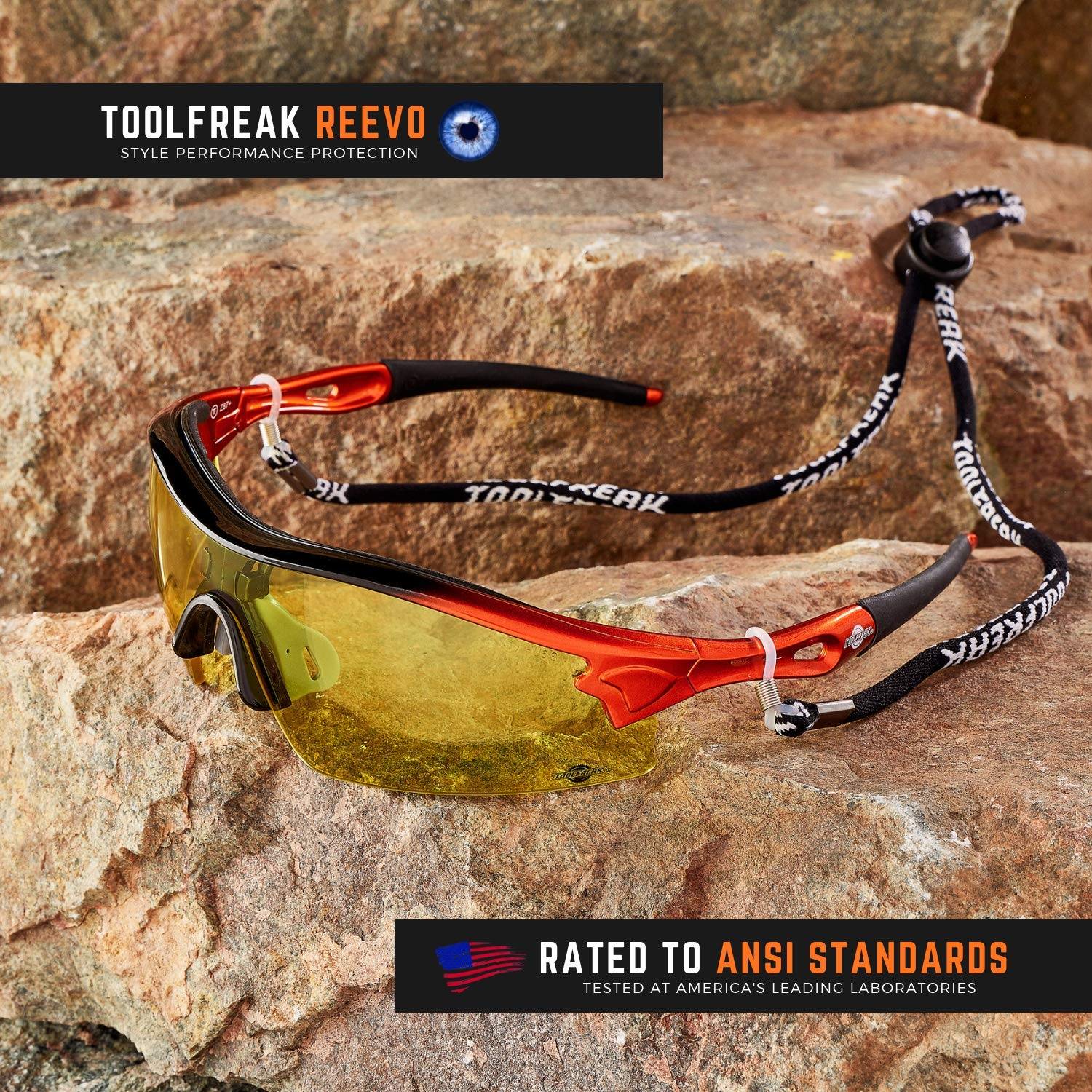 FILTER OUT BLUE LIGHT FROM ENVIROMENTS AND ENHANCE YOUR VISION
Our special edition ToolFreak Reevo yellow lens uses the latest technology available to better absorb blue light from computer screens, tablets, smartphones and the fluorescent glow given off by lighting. See the world more cleaner and help reduce eye fatigue and strain . Choose ToolFreak Reevo and enjoy performance, protection and style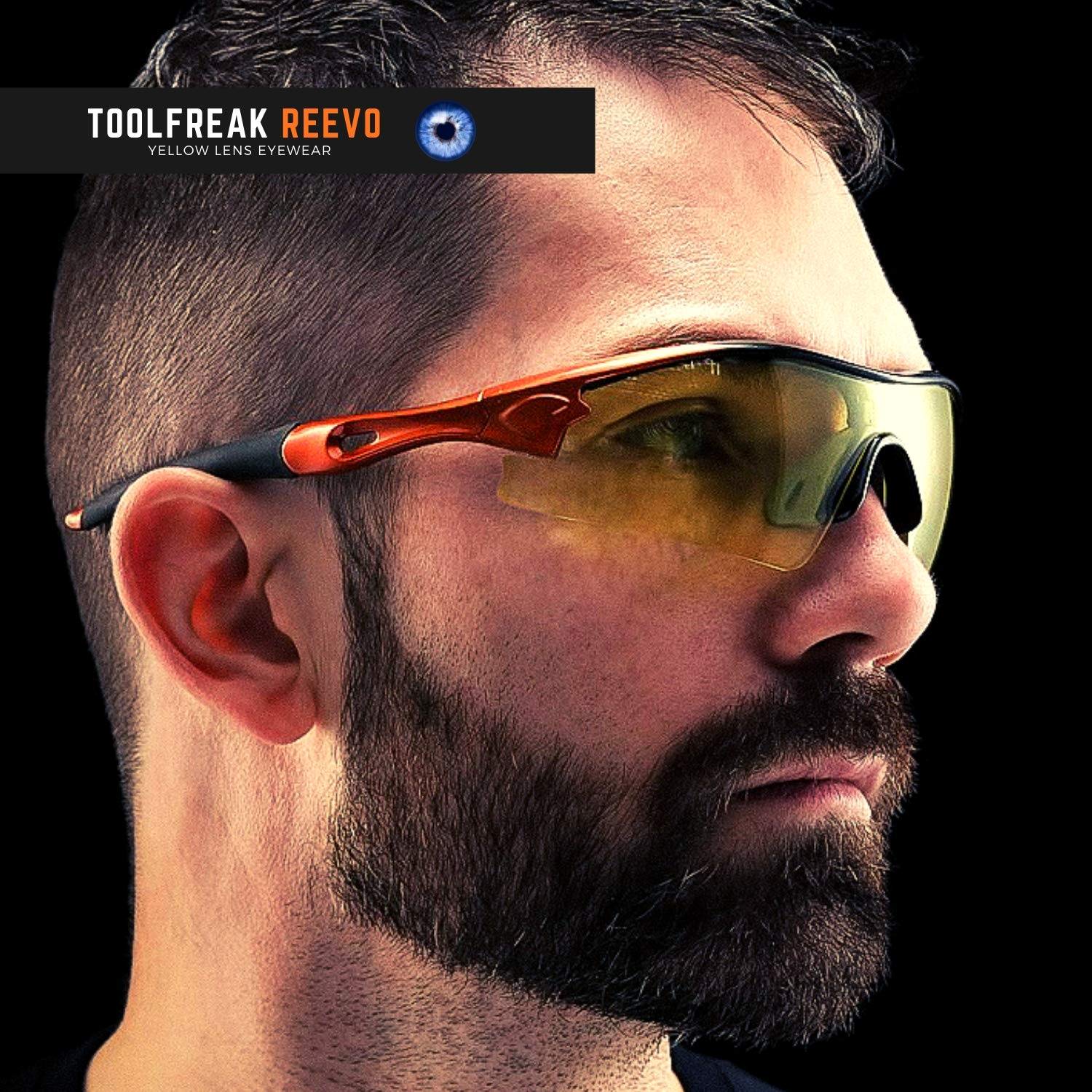 IMPROVE YOUR APPERANCE, COMFORT, VISION, PERFORMANCE AND PROTECTION WITH LENSES THAT OFFER THE LATEST OPTICAL TECHNOLOGY
Tuned with anti-glare properties to improve contrast and clarity in specific enviroments , nothing worse than poor eyewear distorting your vision and slowing you down right? ToolFreak Reevo lenses provide distortion free vision , better lateral coverage and a unrestricted panoramic frameless view , backed up with real impact and uv protection thats rated to a rigid ansi z87+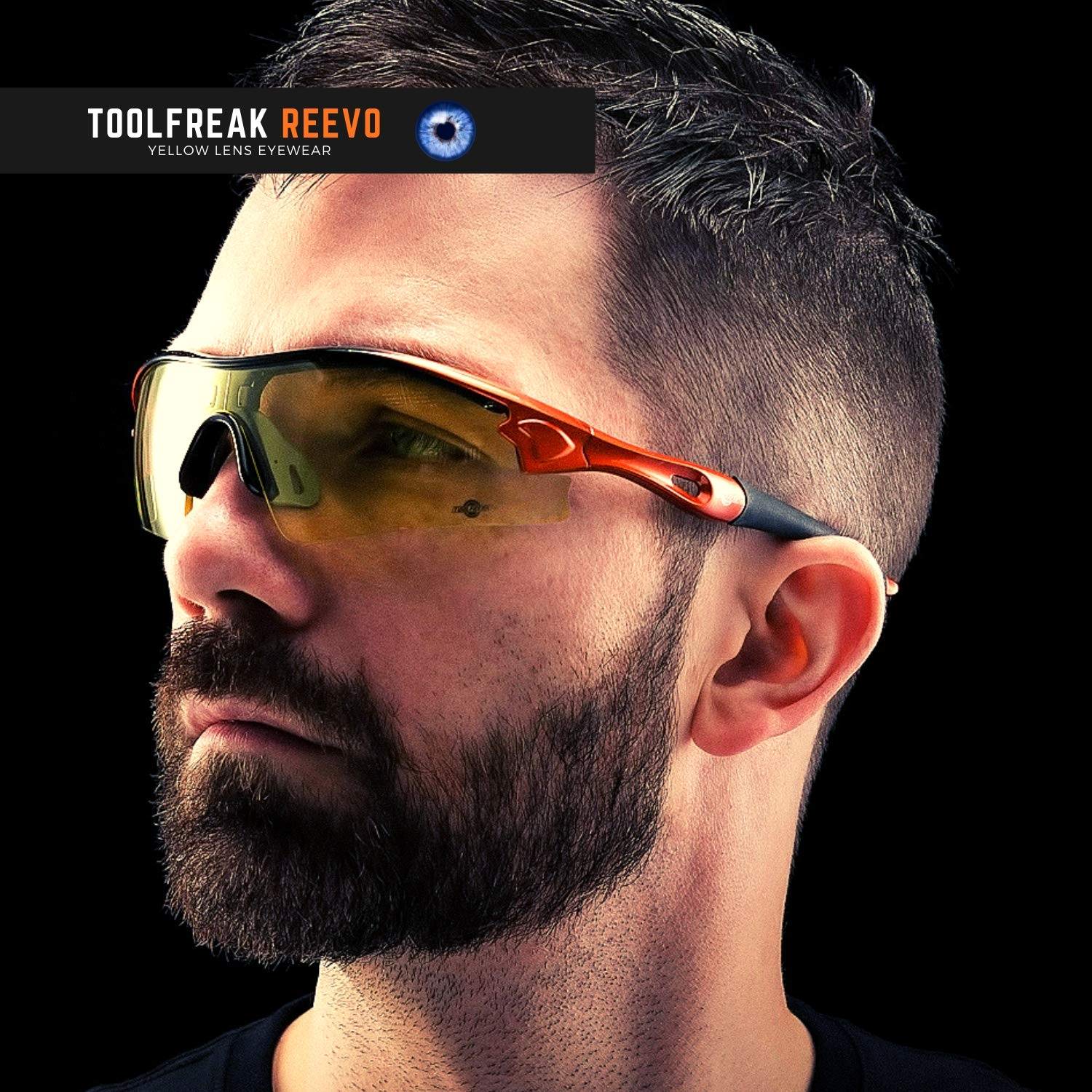 CAST ASIDE UNECCESSARY DISTRACTIONS AND FOCUS ON THE TASK AHEAD WITH EYEWEAR THAT'S BETTER FITTING, BETTER LOOKING AND ALL ROUND BETTER PROTECTION
ToolFreak Reevo boasts an elegant look no more distractions of ugly and ill fitting eyewear that you really don't want to wear, put on your ToolFreak Reevo's and enjoy wearing them from the very first minute, backed up with the special edition mega accessory pack of zippable hard case, water repellent pouch and microfibre lens cloth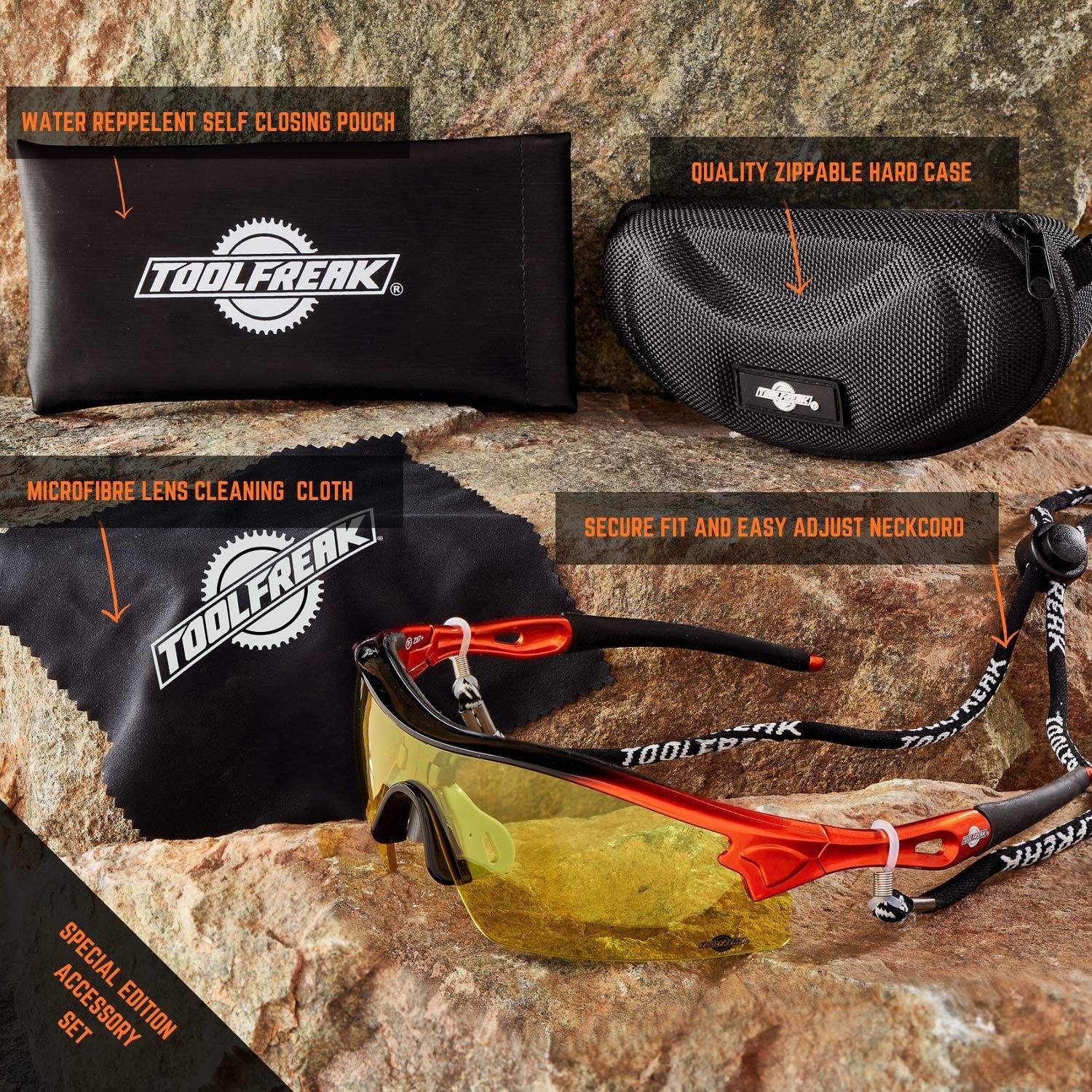 Premium Accessory Set
Premium Zippable Hard Case and Lens Cloth
Water Repellent Self Closing Pouch
Adjustable Neck Cord to Secure Your Fit
GUARANTEED SATISFACTION OR YOUR MONEY BACK
When it comes to our protective eyewear, we make a point of using nothing but premium quality materials , as well as state of the art production processes and strict quality control! Our motivation is to provide you with products that you will love . If however you don't feel satisfied with something please get in touch we are happy to help make your experience a positive one!
GET SOCIAL WITH US JOIN US ON INSTGRAM @TOOLFREAKUSUK