---
---

STANDARD DELIVERY 5 TO 7 BUSINESS DAYS
EXPRESS DELIVERY 2 TO 3 BUSINESS DAYS
SELECT SHIPPING OPTIONS AT CHECKOUT
---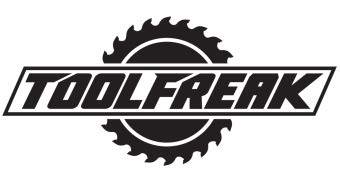 ToolFreak Rip Out Work and Sports Safety Glasses Clear, Smoke Yellow Tinted Mega Bundle Offer, Foam Padded, Impact and UV Protection

ToolFreak Rip-Out - Offering More Solutions in Eye Protection
If you are looking for a pair of safety glasses to keep your eyes protected then you should keep on reading . We have the coolest and most stylish protective eyewear for you
WOULD YOU LIKE AN ALTERNATIVE TO BULKY GOGGLES? :
The clever design of the Rip-Out provides this , incorporating the sleek look of glasses and the protection of goggles .Making them ultra adaptable
IMPROVE VISION AND CLARITY :
Designed with your best interests at heart , these safety glasses have ANSI Z87 approved impact resistance . No more worries about flimsy eyewear that might fall apart and offer limited protection . Enjoy LIFETIME GUARANTEED distortion free vision with superior viewing clarity
HIGH CLARITY CLEAR, ANTI GLARE SMOKE TINTED AND VISION ENHANCING YELLOW LENS :
3 Models in 1 Bundle
NO MORE EYE INJURIES :
Protect yourself from flying debris ,dust ,wind and UV rays with ultra comfortable safety glasses that meet and exceed ANSI z87 Standards. Try them on and see for yourself
To help prolong the lifetime we have a included a +++MEGA BONUS+++ ToolFreak hard zip case and microfibre cleaning cloth worth $13.99 with each model in the bundle
ANSI z87 Approved EN166 Approved
GUARANTEED SATISFACTION OR YOUR MONEY BACK
When it comes to our protective eyewear, we make a point of using nothing but premium quality materials , as well as state of the art production processes and strict quality control! Our motivation is to provide you with products that you will love . If however you don't feel satisfied with something please get in touch we are happy to help make your experience a positive one!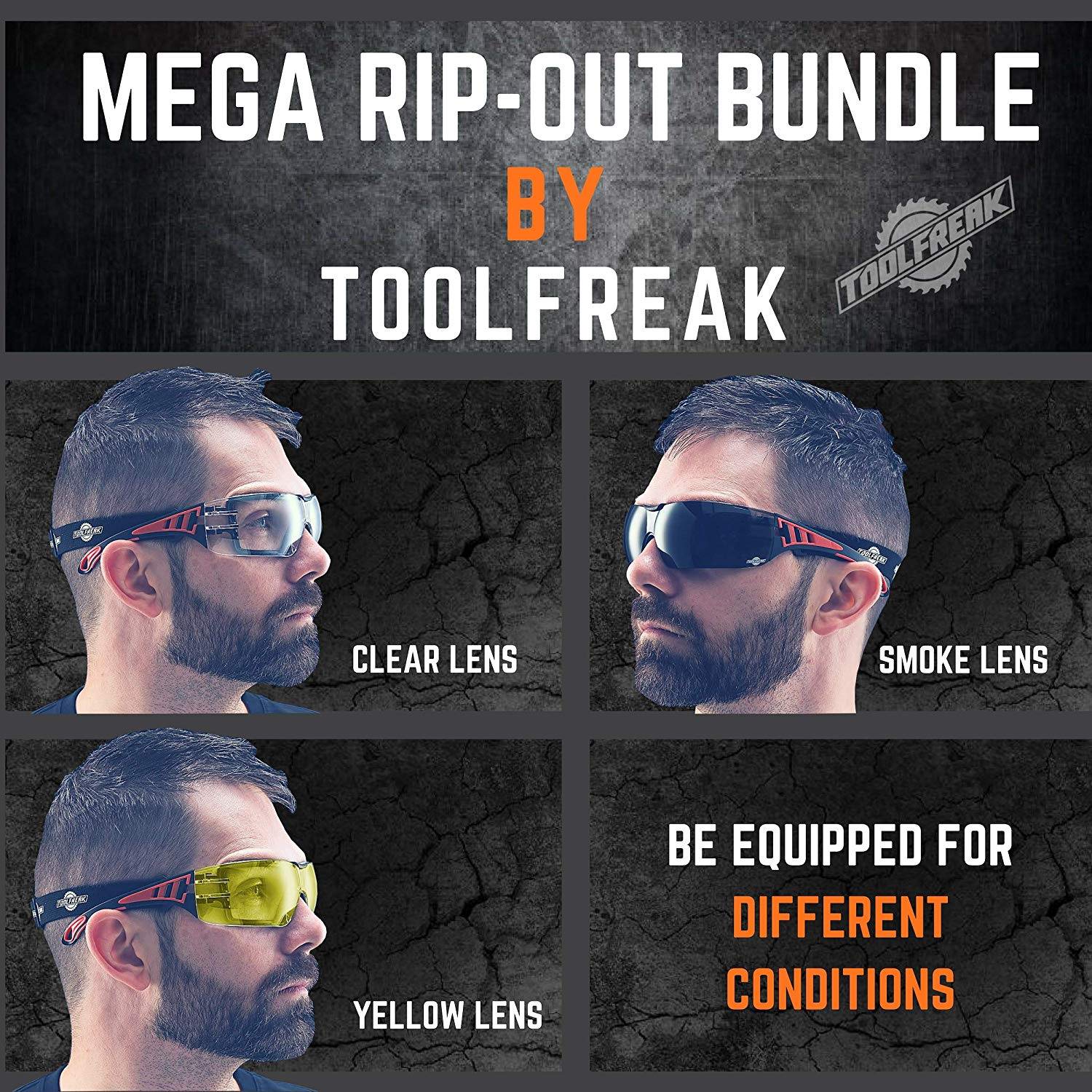 EQUIP YOURSELF FOR DIFFERENT CONDITIONS AND MAKE SAVINGS WHEN PURCHASING THE TOOLFREAK SPOGGLES MEGA BUNDLE PACK OFFER
Featuring high clarity clear lens, Anti glare smoke Lens and the vision enhancing yellow lens models. Enjoying having the right eyewear by your side when you are faced with different conditions. Increase performance in work or sport and with eyewear for normal (clear lens) , bright, sunny (smoke lens) and dull conditions (yellow lens)
SELECT YOUR WEARING STYLE!
Our safety glasses are meticulously designed to ensure a comy fit all day long. Wear them solo or with the adjustable headband included.It;s all up to you. Forget about glasses coming loose! Minimize slipping accidents. Minimize frustration. Maximize wearing comfort! It's that simple !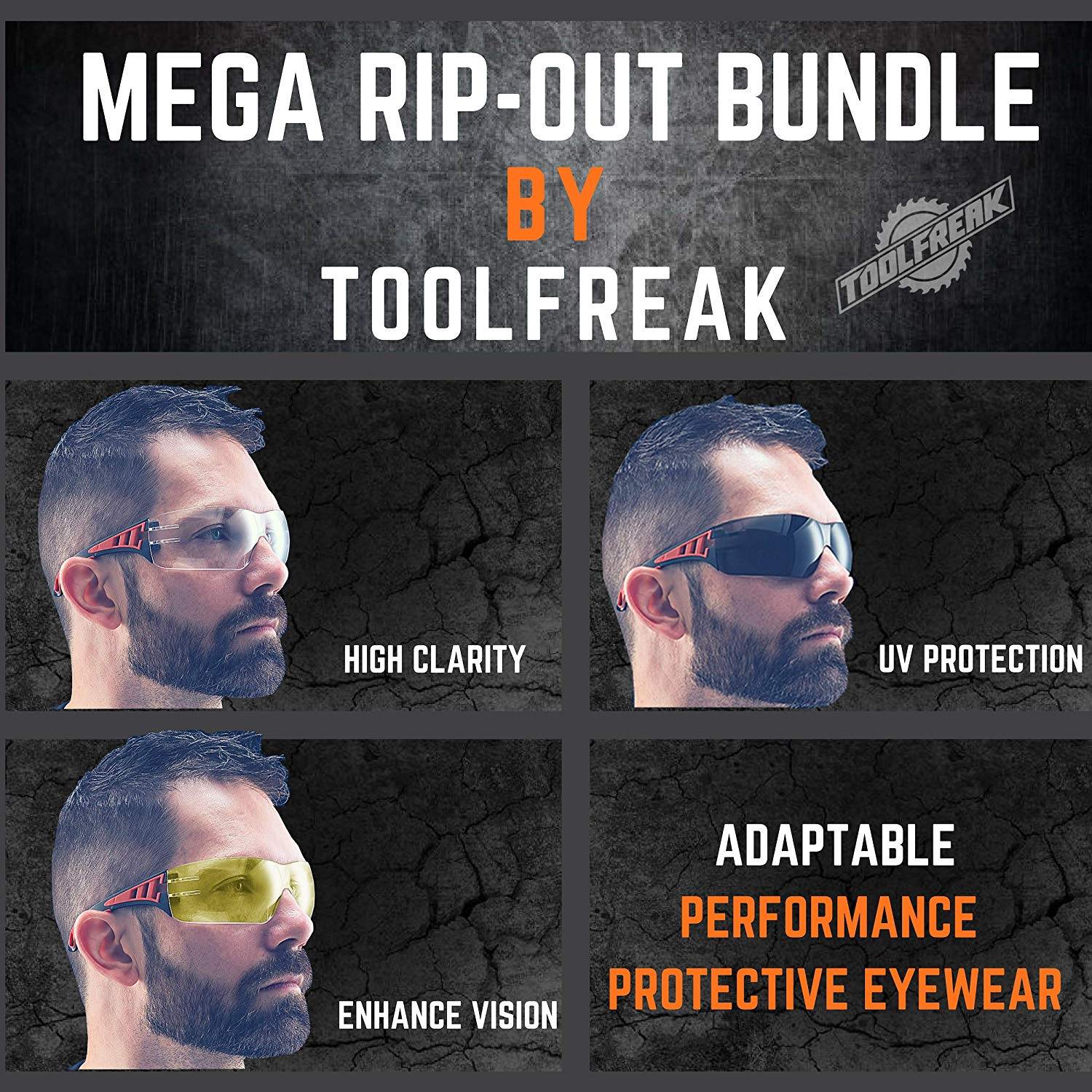 IMPROVE YOUR FIELD OF VISION WITH WRAPAROUND LENSES THAT OFFER A FRAMELESS PANORAMIC VIEW
No more worries about distorted vision hampering your perfomance , our rip out eyewear is not only built to keep your precious eyes in tact there designed to improve your viewing clarity making sure your eyes are focussed on the target every time . Try them on and see for yourself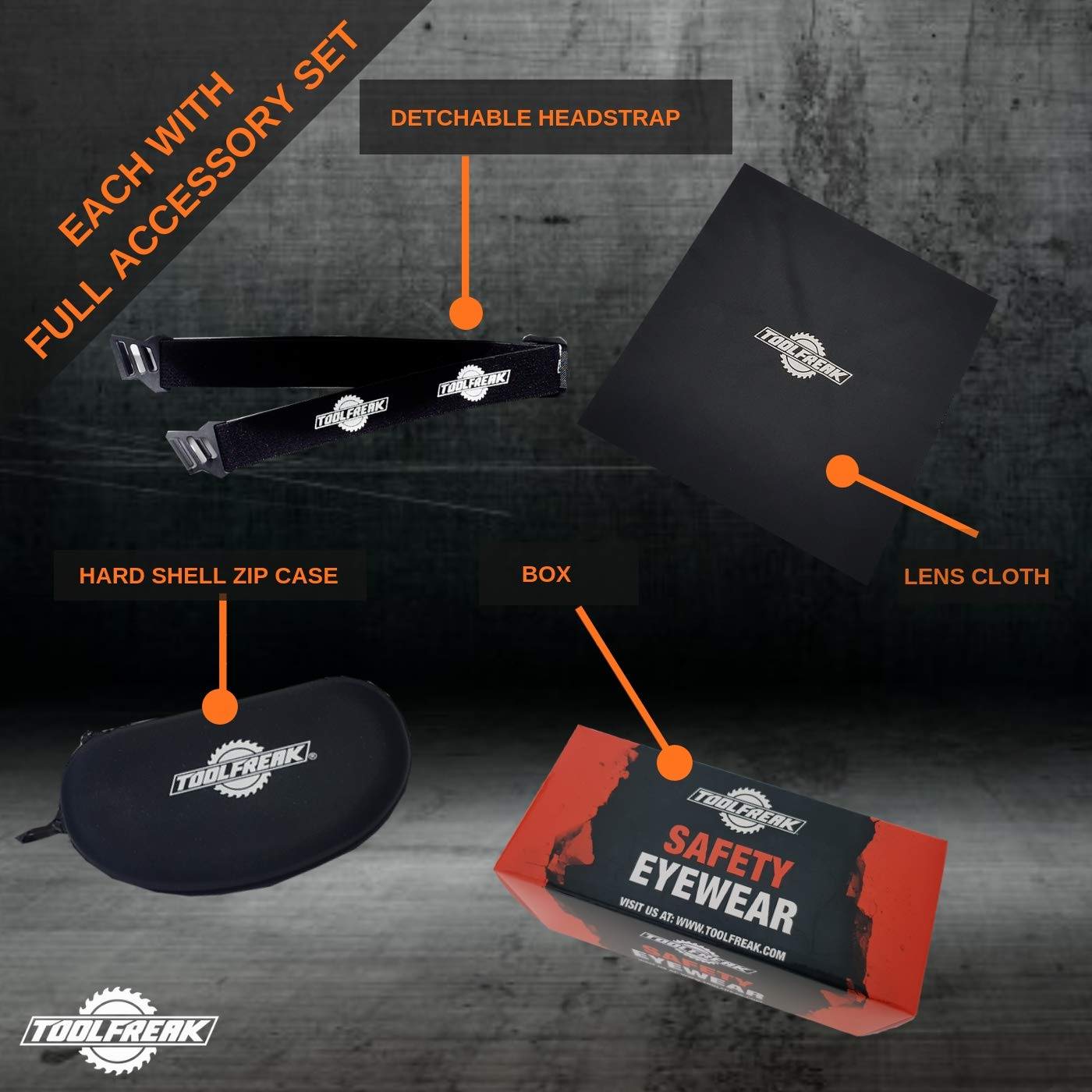 GET SOCIAL WITH US JOIN US ON INSTAGRAM @TOOLFREAKUSUK