---
---

STANDARD DELIVERY 5 TO 7 BUSINESS DAYS
EXPRESS DELIVERY 2 TO 3 BUSINESS DAYS
SELECT SHIPPING OPTIONS AT CHECKOUT
---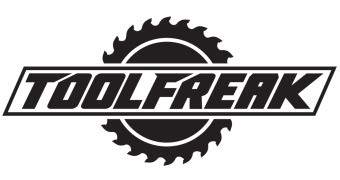 Equip Yourself With The Most Stylish Protective Eyewear Ever Made - Starting Today!
Do you have a job or hobby that requires the use of protective eyewear?
Aren't you sick and tired, though, of having to choose between flimsy safety glasses or bulky protective goggles?
Wouldn't you like to have a third solution, one that combines the advantages of both, without the drawbacks of either? Because these spoggles are exactly that!

Premium Safety Spoggles - The Perfect Combination Of Safety Glasses & Goggles
SUITALBE FOR MULTIPLE USES :
Besides being a staple of professional protective eyewear , these safety spoggles have many other uses . You can , for example use them in sports and outdoor activity
IMPECCABLE STYLE :
Our spoggles are much more than a simple piece of eyewear . With such a stylish design , they can easily be used as a fashion accessory
HIGH CLARITY LENSES :
The spoggles feature impact resistant high quality lenses with more than 99% transparency and MAXIMUM UV protection . Ensuring that your vision remains perfect and safe to maintain healthy eyesight
PREMIUM QUALITY MATERIALS :
When it comes to our safety spoggles , we make a point of using nothing but premium quality materials , as well as state of the art production processes and strict quality control
Our spoggles our interchangeable allowing you to use them as stylish glasses or slimline protective goggles incorporating a soft foam padded surround that will provide all day comfort and increased protection from wind, dust and flying debris making the ultimate eyewear to improve performance . Try them on and see for yourself
Its only throughly developing , testing and using the equipment ourselves that we recommend it to you . Our years of experience coupled with our expertise will help you find the right eyewear everytime .
Our aim is to create the best products with an even greater value for our customers , as we are poised to become the most trustworthy brand in our domain . Not only do our products offer style and performance ,
they are also backed up with REAL CERTIFIED IMPACT AND UV PROTECTION after going through strict testing at the worlds leading labarotries .
ANSI Z87 Approved EN166 Approved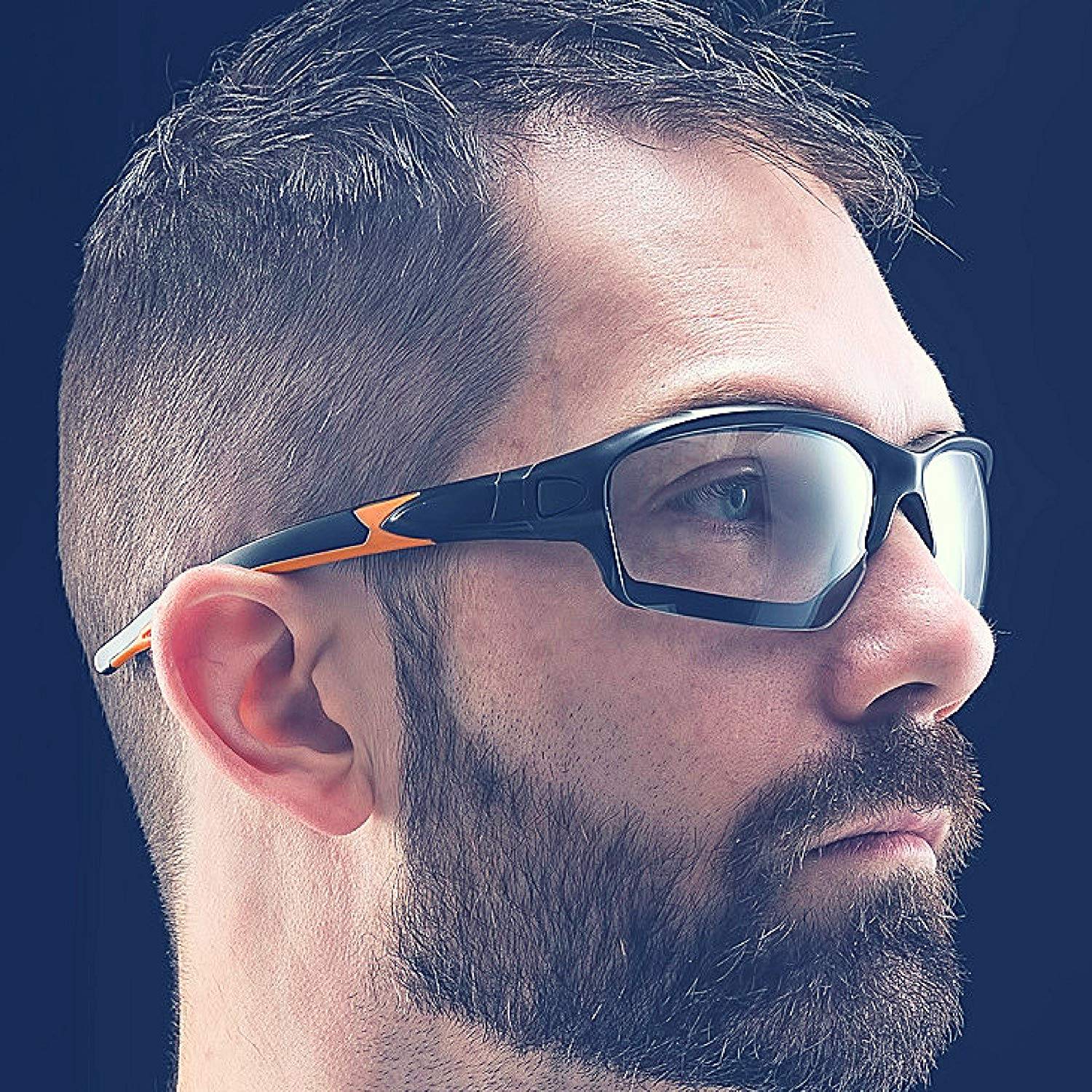 STAY SAFE AND LOOK COOL
Besides their obvious, practical uses, safety glasses and goggles have often been incorporated as a fashion accessory in sports, urban and alternative outfit styles. This goes double for spoggles: with a cool design like theirs, there's literally no hotter piece of eyewear!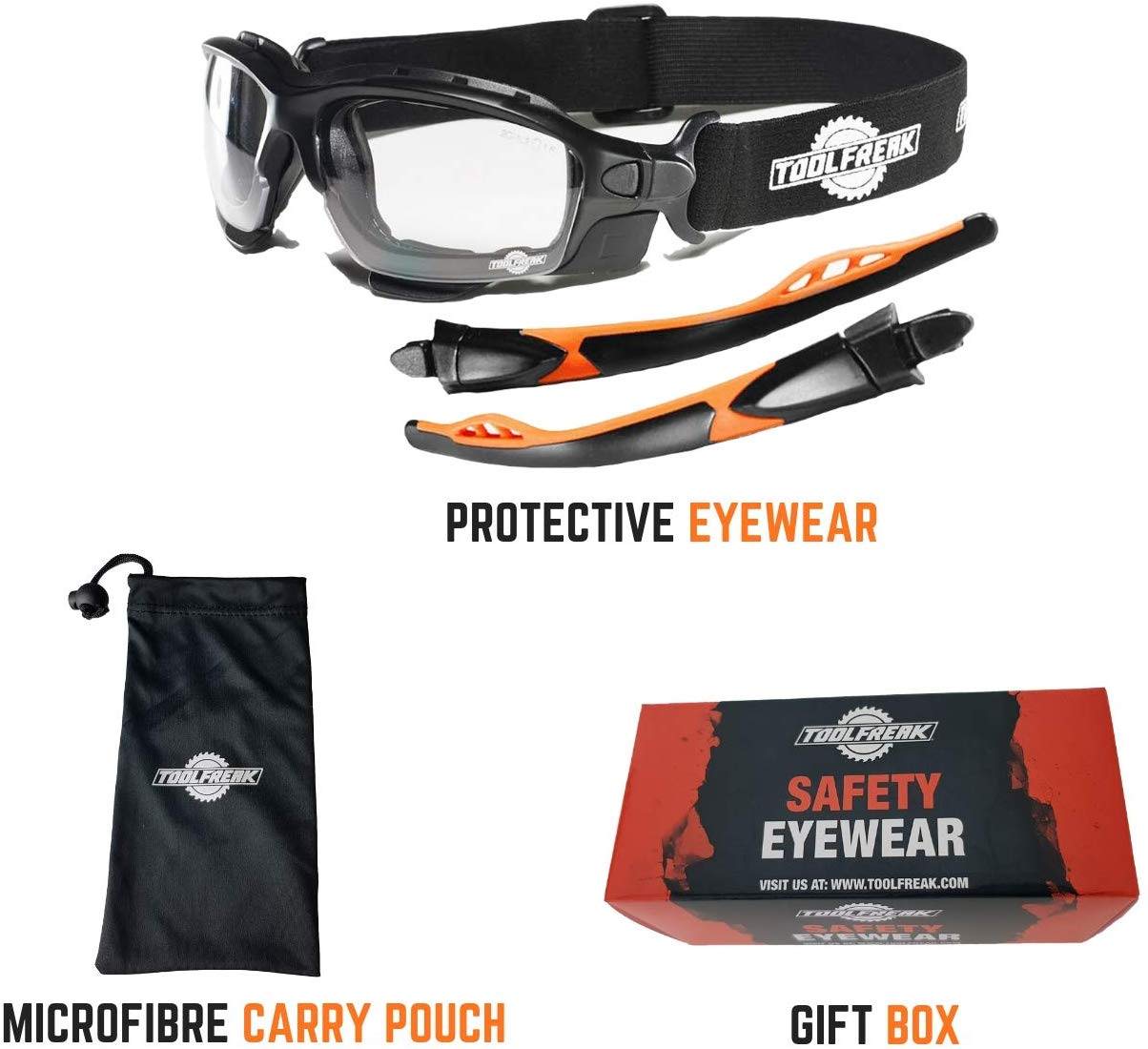 PROTECT THE LENSES WHEN THEY ARE NOT ON YOUR FACE
Put your glasses down unprotected is never ideal thats why we've included the microfibre drawstring pouch to keep your equipment safe and prolong its lifetime . Keep your lenses clean by keeping them in your microfibre pouch and maintain perfect vision. Choose to wear with the headstrap or legs making you adaptable for all situations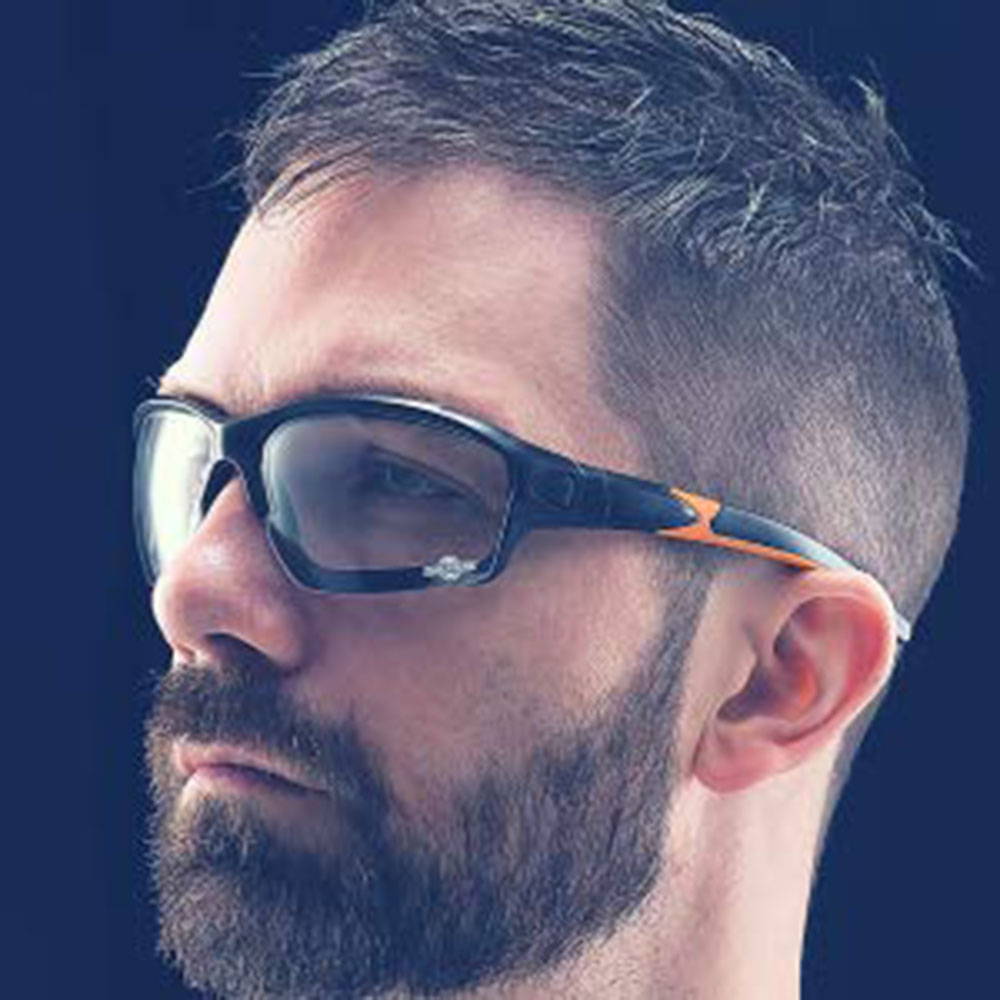 CHECK OUT THERE MANY USES !
Spoggles are great for industrial and professional use, as well as for sports and outdoor activities like biking, rock climbing and more!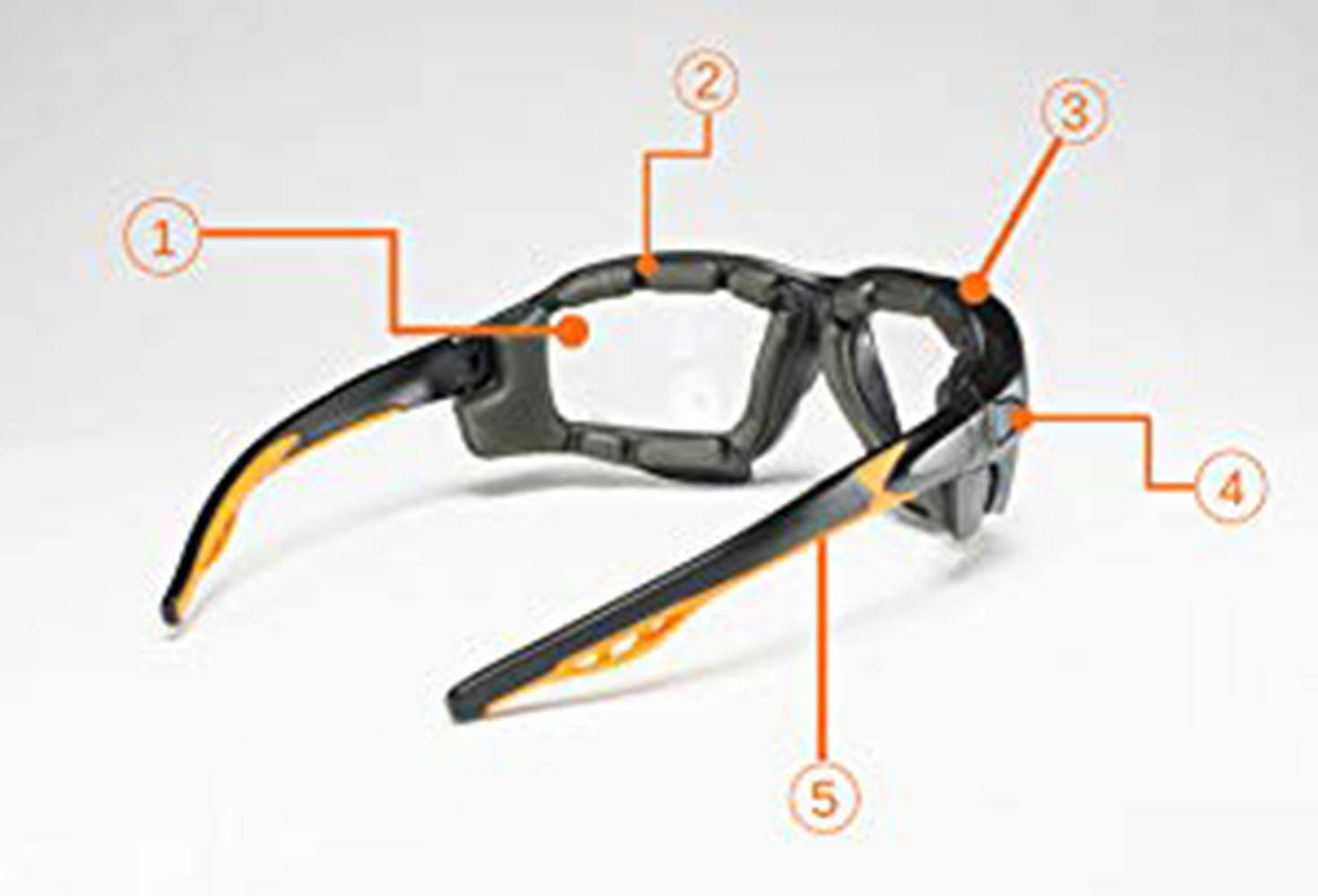 Product Features
1. Smoke tinted lens providing you protection against harmful UV rays

2. Foam padding for increased comfort and better protection

3. Impact resistant lenses

4. Detachable legs and headstrap release buttom

5. ANSI z87 and EN166 approved markings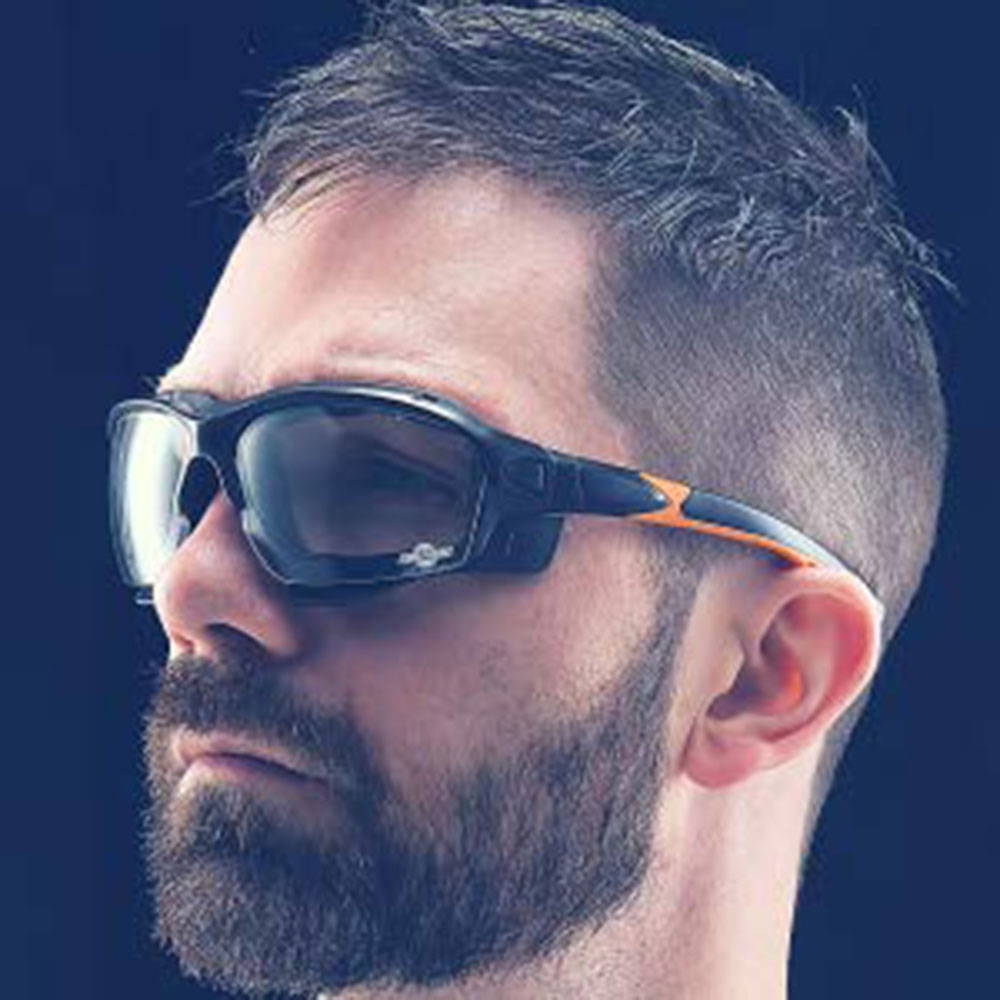 No more dilemmas !!
If you've ever used protective eyewear, then you probably know what a dilemma choosing between glasses and goggles can be. Simply put, goggles are safer, but glasses are much more comfortable.

That's what led to the design of "spoggles" - a piece of safety eyewear that combines and improves protection and stability of goggles with the lighter and more versatile frame .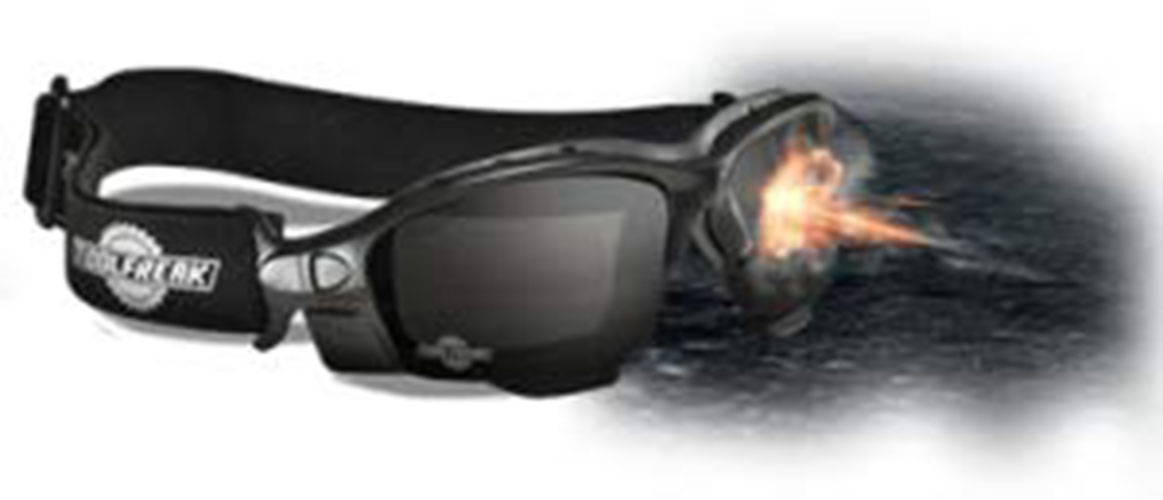 Wear your glasses with peace of mind !
Serious about protecting your eyes right ?

After all vision is one of the greatest tools of all . Wear your spoggles with peace of mind knowing they are dual certifed and have been approved to meet and exceed ANSI Z87 and EN166 Standards
GET SOCIAL WITH US ON INSTAGRAM @TOOLFREAKUSUK