---
---
STANDARD DELIVERY 5 TO 7 BUSINESS DAYS
EXPRESS DELIVERY 2 TO 3 BUSINESS DAYS
SELECT SHIPPING OPTIONS AT CHECKOUT
---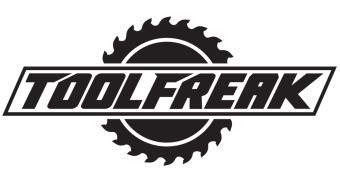 Equip Yourself With The Most Stylish Protective Eyewear Ever Made - Starting Today!
Do you have a job or hobby that requires the use of protective eyewear?
Aren't you sick and tired, though, of having to choose between flimsy safety glasses or bulky protective goggles?
Wouldn't you like to have a third solution, one that combines the advantages of both, without the drawbacks of either? Because these spoggles are exactly that!

Premium Safety Spoggles - The Perfect Combination Of Safety Glasses & Goggles
ENHANCE YOUR PERFORMANCE IN DULL AND LOW LIGHT CONDITIONS WITH TOOLFREAK SPOGGLES HD YELLOW LENS
Improve your performance when working or taking part in sport , enhance your visibility in hazy, dull and low light conditions with the ToolFreak Spoggles safety glasses put them on and sharpen your vision with the latest lens technology that will filter out blue light from your field of vision, as blue light creates a hazy aura that is intesified by vapor in the air. The ToolFreak spoggles yellow lens will remove this dilemna and allow you to see brighter and more cleaner
PROVIDING ADDED BENEFITS FOR INSIDE ENVIROMENTS TO CARRY OUT YOUR TASKS IN COMFORT
Our spoggles safety glasses yellow lens can also better absorb blue light from computer screens, tablets, smartphones and the fluorescent glow given off by store, warehouse and office lighting. See the world more cleaner and help reduce eye fatigue and strain . Choose ToolFreak eye protection and enjoy your day in comfort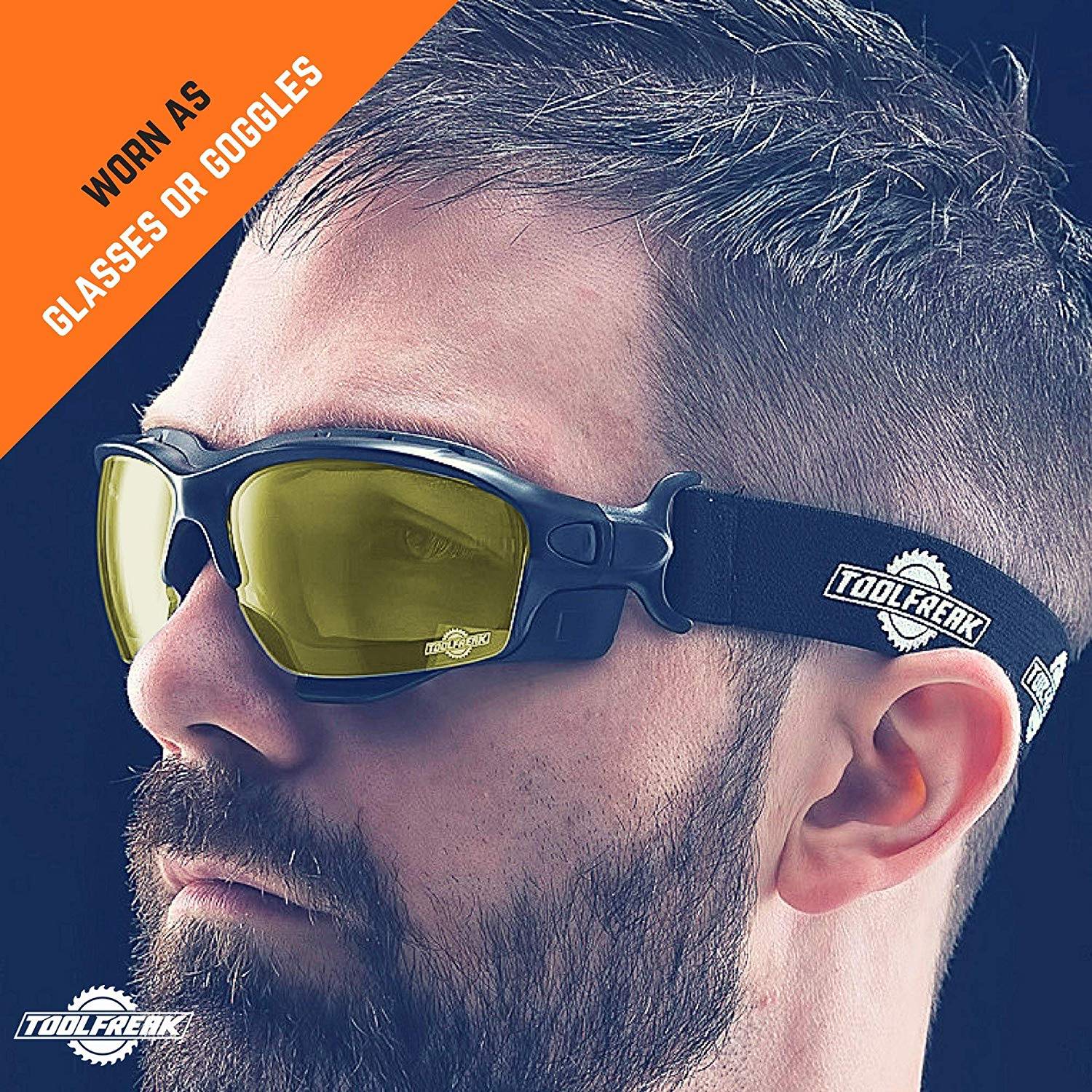 WEAR YOUR TOOLFREAK SPOGGLES AND ENJOY THERE MANY USES
ToolFreak Spoggles are more much more than a simple piece of eye protection,equipped with interchangeable headstrap and legs allowing you to wear them as glasses or goggles making you adaptable to each situation you come across, no worries about having the right eyewear by your side put them on and enahance your performance in work or sport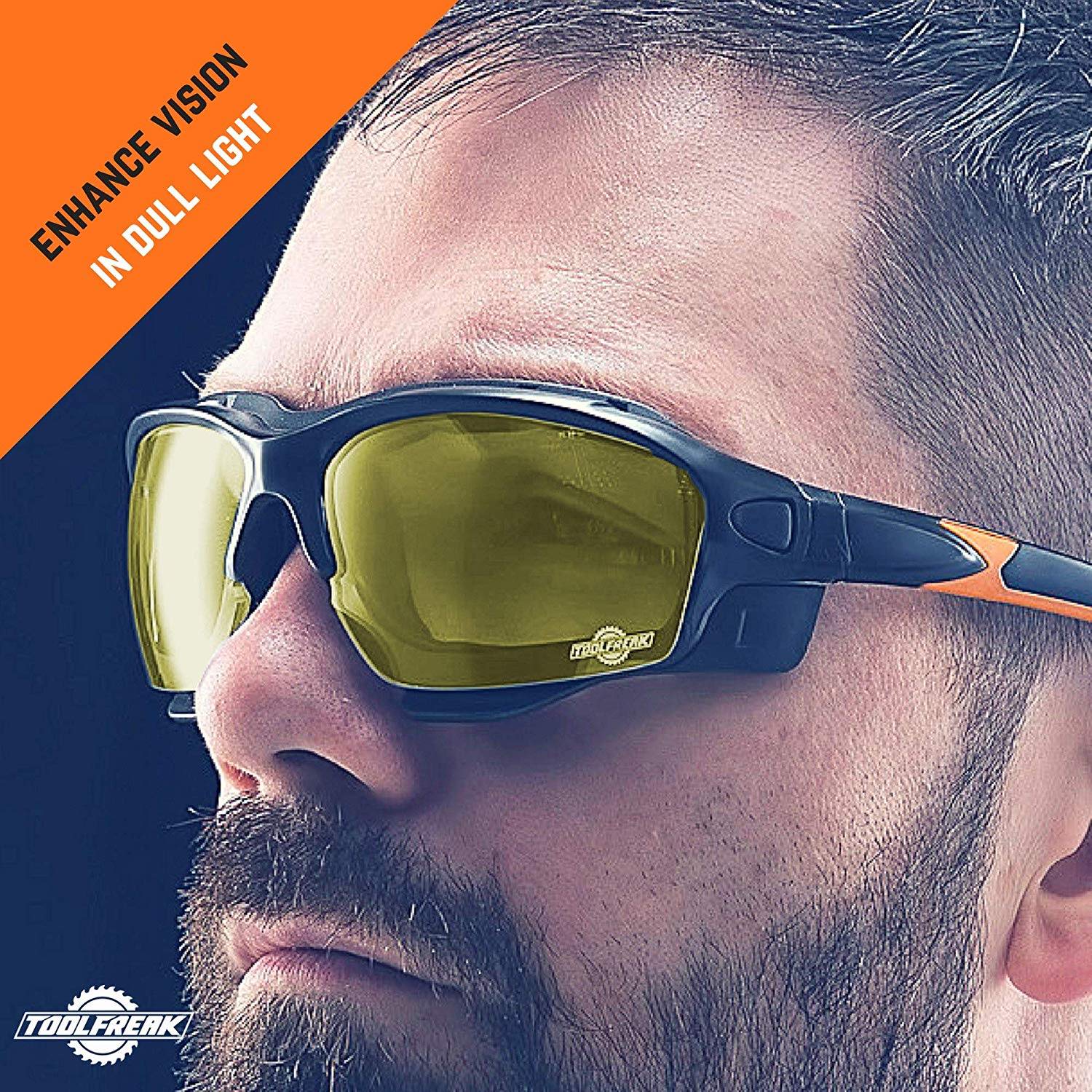 IMPROVE YOUR VISION AND CLARITY
Designed with your best interests at heart , these safety glasses have an impact resistant frame and lens rated to ANSI Z87 and EN166FT . The anti glare distortion free lenses will improve your vision from the very first second and promote superior viewing clarity . Get them today and see for yourself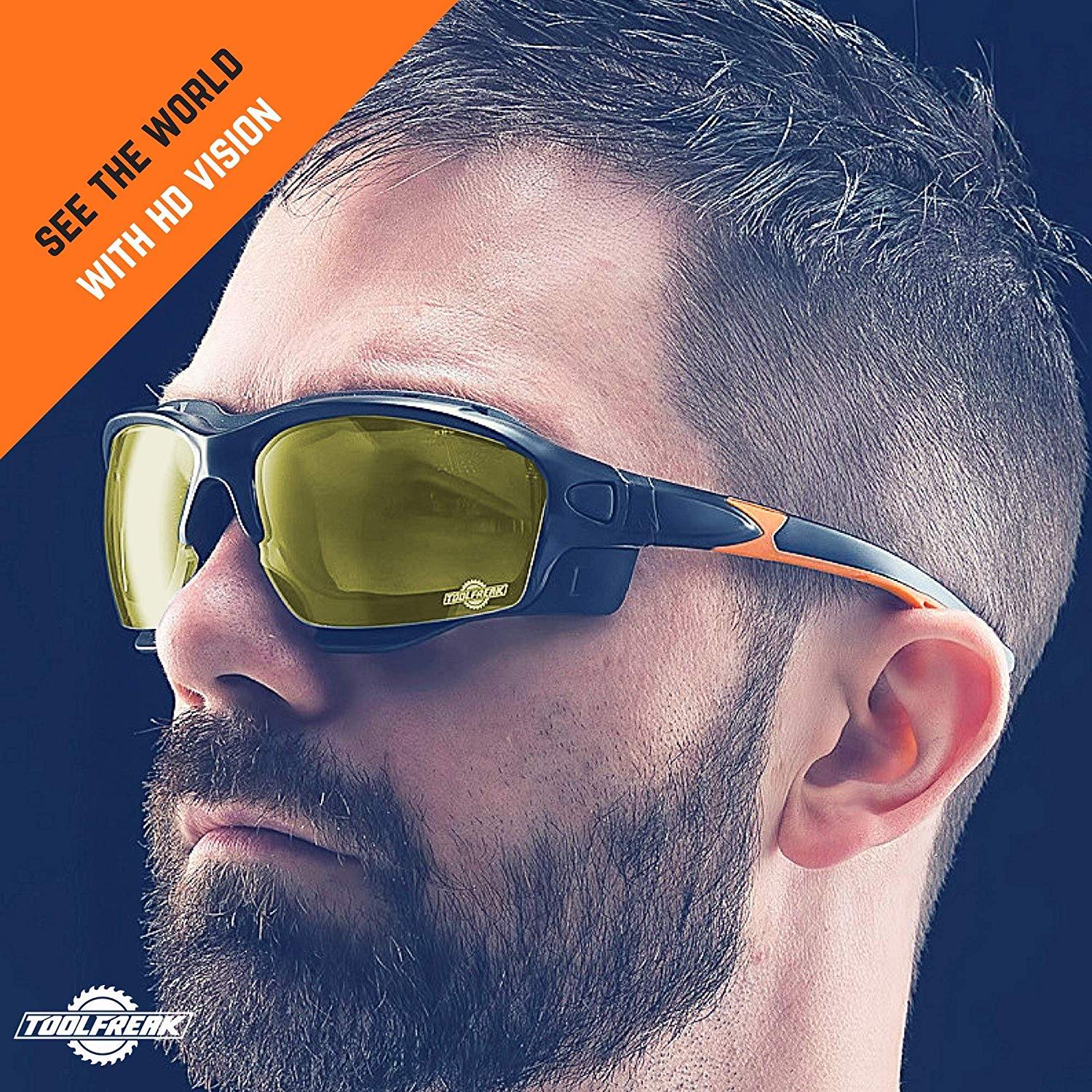 GUARANTEED SATISFACTION OR YOUR MONEY BACK
When it comes to our protective eyewear, we make a point of using nothing but premium quality materials , as well as state of the art production processes and strict quality control! Our motivation is to provide you with products that you will love . If however you don't feel satisfied with something please get in touch we are happy to help make your experience a positive one!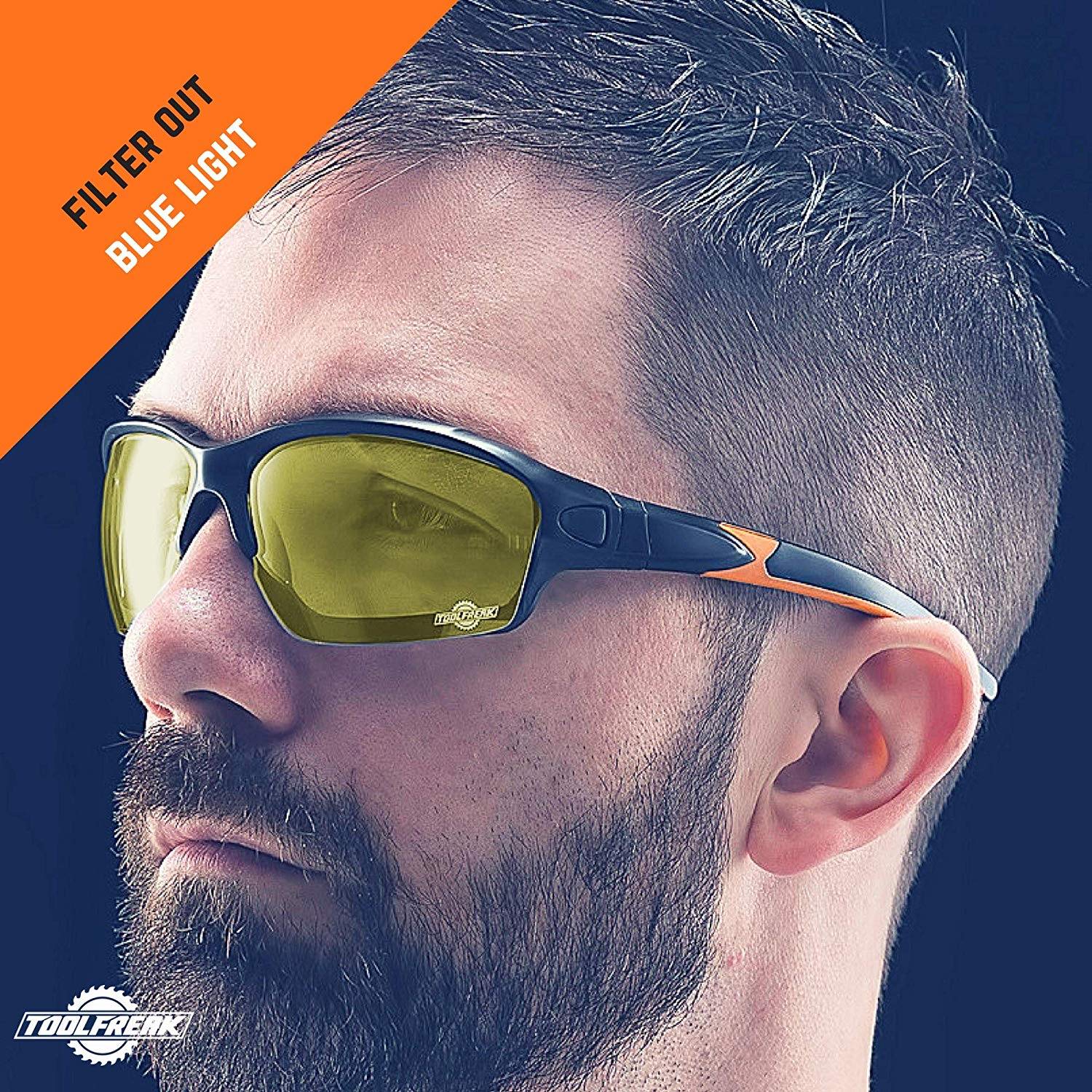 STAY SAFE AND LOOK COOL
Besides their obvious, practical uses, safety glasses and goggles have often been incorporated as a fashion accessory in sports, urban and alternative outfit styles. This goes double for spoggles: with a cool design like theirs, there's literally no hotter piece of eyewear!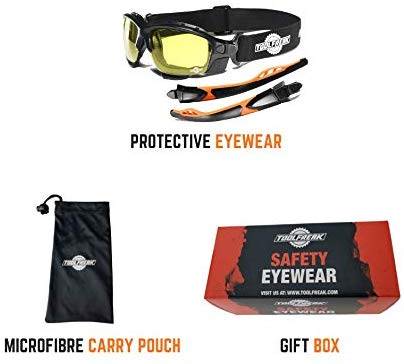 PROTECT THE LENSES WHEN THEY ARE NOT ON YOUR FACE
Put your glasses down unprotected is never ideal thats why we've included the microfibre drawstring pouch to keep your equipment safe and prolong its lifetime . Keep your lenses clean by keeping them in your microfibre pouch and maintain perfect vision. Choose to wear with the headstrap or legs making you adaptable for all situations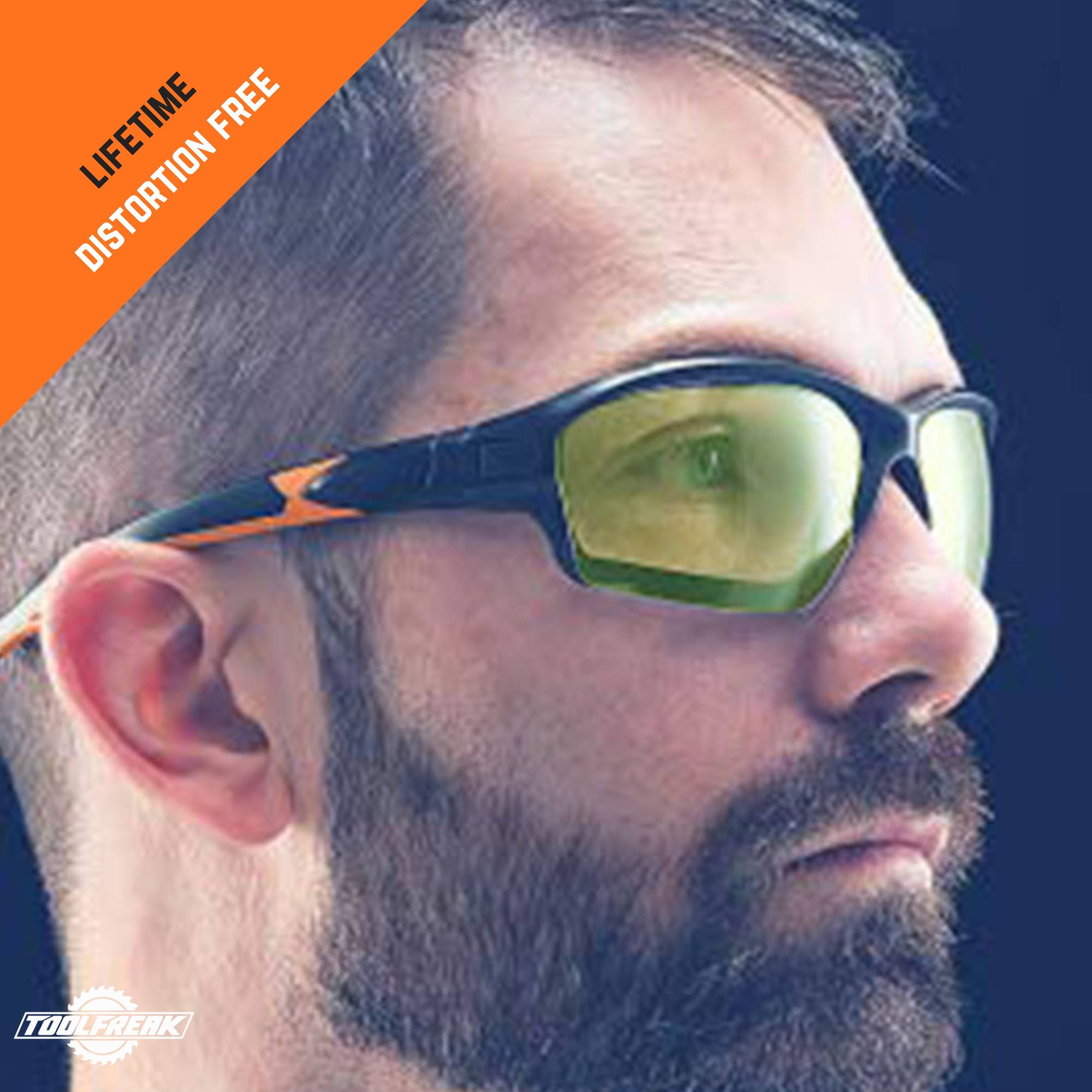 CHECK OUT THERE MANY USES !
Spoggles are great for industrial and professional use, as well as for sports and outdoor activities like biking, rock climbing and more!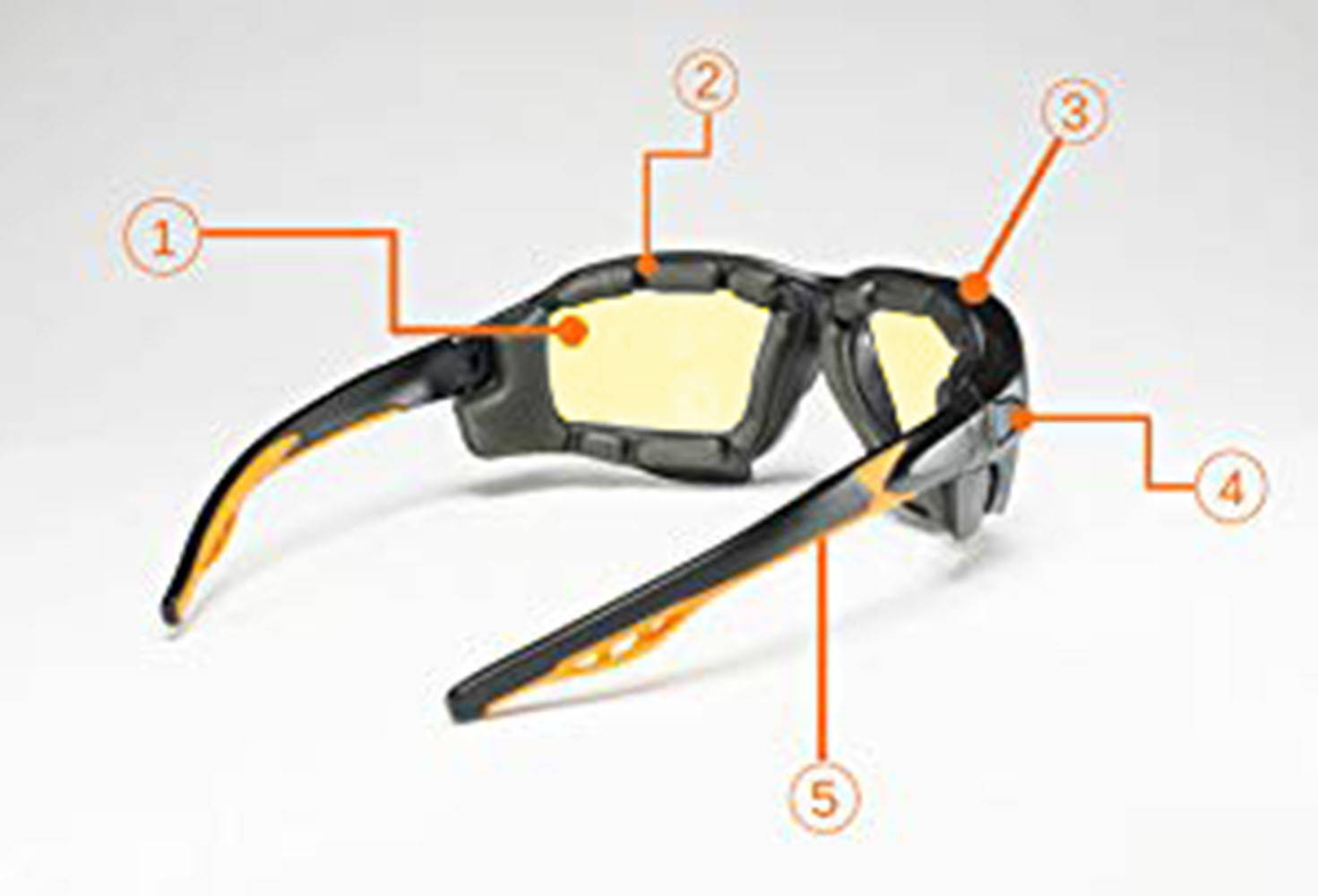 Product Features
1. HD Yellow Lens Improves vision in dull light and filters out harmful UV rays with latest technology
2. Foam padding for increased comfort and better protection
3. Impact resistant lenses rated to ANSI z87
4. Detachable legs and headstrap release button
5. ANSI Z87 and EN166 approved markings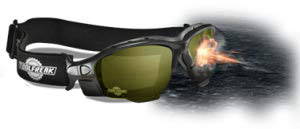 Wear your glasses with peace of mind !
Serious about protecting your eyes right ?

After all vision is one of the greatest tools of all . Wear your spoggles with peace of mind knowing they are dual certifed and have been approved to meet and exceed ANSI Z87 and EN166 Standards
GET SOCIAL WITH US ON INSTAGRAM @TOOLFREAKUSUK